CASA to Comment on Governor Newsom's Water Initiative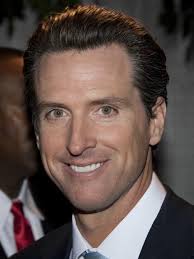 Last month, the California Water Commission hosted its first listening session to discuss Governor Gavin Newsom's Water Resilience Portfolio Initiative. Earlier this year, the Governor issued an executive order directing several resource agency secretaries to prepare a water resilience portfolio to meet the needs of California's communities, economy and environment through the 21st century.
Some of the executive order principles that could impact wastewater agencies include efforts to prioritize multi-benefit approaches to water supply, embrace innovation and new technologies and encourage regional approaches among water users sharing watersheds. The initiative is broad in scope and has potential impacts to CASA members that include recycled water production and other issues, CASA is currently working on comments to send to the Water Commission.
New USEPA Rule Prohibits Pharmaceutical Flushing at Healthcare Facilities


Next month, a new U. S. Environmental Protection Agency rule goes into effect which prohibits healthcare facilities from flushing pharmaceuticals down the toilet. The new rule was developed under the Resource Conservation and Recovery Act. It prohibits all healthcare facilities and reverse distributors from discharging hazardous waste pharmaceuticals to a sewer system that passes through a publicly owned treatment works.
In explaining the rationale for the rule, USEPA acknowledges that "disposal [of pharmaceuticals] into sewers is a significant contributor to water pollution and ecological degradation." The full rule is available here. This is an excellent step toward source control of pharmaceutical waste and will help further CASA's mission of protecting public health and the environment.