Association Honors Emerging Leader All Stars!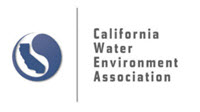 The California Water Environment Association has announced its 2019 Emerging Leaders All Stars to honor phenomenal and diverse individuals that represent plant management, operations, engineering, industrial pre-treatment, laboratory analysis and collections. The seven new All Stars share a strong sense of protecting the environment for the public now and in the future.
All 2019 winners work for CASA members, including: Ironhouse Sanitary District, City of Los Angeles Bureau of Sanitation, Inland Empire Utilities Agency, City of Los Angeles, Central Marin Sanitary Agency, Novato Sanitary District, and City of Ventura. Read more about these emerging leaders here:
Chris Christean, Plant Manager, Ironhouse Sanitary District, uses his wastewater treatment experience to develop effective maintenance programs that protect the district's assets and protect public health and the environment.
Nataly Dakak, Environmental Engineering Associate, City of Los Angeles Bureau of Sanitation has paved the way for women and young professionals to be more involved in water conservation. She has a passion for environmental preservation through public communication and research.
Lucia Diaz, Facilities Supervisor, Inland Empire Utilities Agency, has offered outstanding mentorship, staff motivation and customer service for 13 years. Diaz advocates for more women to be more involved in construction and water agencies.
Ibrahim Hafeez, Project Manager, Hyperion Water Reclamation Plant in the City of Los Angeles, is known for hard work, dedication and innovation. He uses technology to effectively manage his workload and keep his team involved in all aspects of projects.
Amy Hwang, Associate Engineer, Central Marin Sanitary Agency, successfully integrates what she has learned from experience and adapts that knowledge in future work.
Bob Stiles, collections system worker II, Novato Sanitary District, uses his extensive collections system experience to his advantage. Stiles works to actively learn from his coworkers and be a flexible team member. .
Manuel Zapien, Laboratory Technician, City of Ventura, has 20 years of laboratory experience. Zapien is an exceptional analyst who aspires to continually find ways to promote a cleaner environment and safe drinking water.
Beverli Marshall Joins Valley Sanitary District as General Manager


The Valley Sanitary District Board of Directors has appointed Beverli A. Marshall as its new General Manager. Marshall was selected to replace Dr. Joseph Glowitz when he retired from the district.
Marshall has over 20 years of public sector finance, budget and management experience including 10 years in the wastewater industry. She recently relocated to Southern California from the San Francisco Bay Area and is excited to get back to her roots. Congratulations Beverli!