Overview
Your organization works hard to do what's right for California. Recognition from the leading clean water association honors your hard work and accomplishments. It's a symbol of respect, credibility, and innovation. It helps with employee engagement and morale. And it positions you as a leader with the media and other influential people in your community.
Categories
Innovation & Sustainability

Recognizes efforts in the innovative application of existing technology or the development of new cutting edge technology applied to wastewater collection, treatment, wastewater and biosolids recycling, and renewable energy production. Technologies that are extremely innovative, constitute sustainable practices, and/or which have broad application to others in the industry will be favorably considered.

Public Outreach/Education

Recognizes efforts for development and implementation of programs intended to impact or educate a segment(s) of the local community on issues important to the agency. Encompasses ongoing or special programs, including education in schools, general public awareness or select target audiences. Successful measurable results will be considered; for example: "We made wastewater treatment presentations to 612 elementary school students during Earth Week; outreach to commercial property owners resulted in 27 new recycled water customers who will use 106 acre-feet of recycled water through next year." Unique programs, and/or those which can be readily replicated by other agencies, will be favorably considered.

Organizational Excellence

Recognizes the efforts for achievement in managing the agency's division, unit, or process. Submittals may focus on leadership/management practices, strategies that promote organizational sustainability, organizational development, effective financial management, productivity, cost reductions, asset management, staffing resource utilization, labor relations, employee development programs, or related subjects. Submittals that demonstrate quantifiable results and potential application of one or more of the strategies to other agencies will be favorably considered.

Outstanding Capital Project

Recognizes an exemplary public wastewater capital project. Submittals should highlight and will be judged on their unique or innovative design and construction applications, engineering applications, technical advancements, and/or difficult challenges of the project. Other project accomplishments such as environmental protection and/or enhancement, sustainability practices (such as water footprint or carbon footprint reduction, renewable energy production, etc.), positive public and community relations, and application to others in the industry will also be considered in the award review.
2018 Award Winners
Read about all of the nominees and their projects.
After much deliberation and discussion, this year's winners are…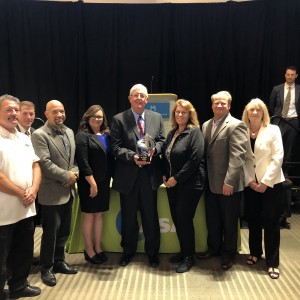 Outstanding Capital Project
Ironhouse Sanitary District, Aluminum Sulfate Storage and Feed Station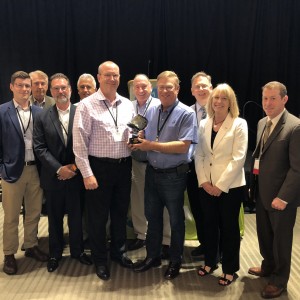 Excellence in Innovation and Sustainability
Fairfield-Suisun Sewer District & Lystek International, Organics Material Recovery Center – A Public-Private Success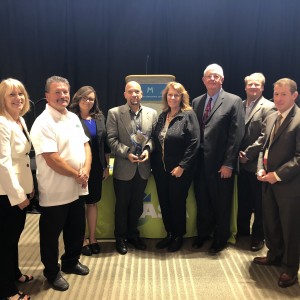 Organizational Excellence
Ironhouse Sanitary District, Evolution of Organizational Leadership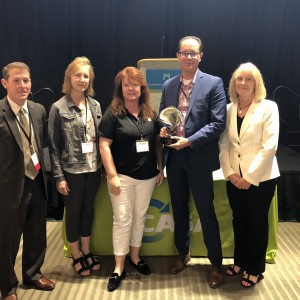 Public Outreach/Education
Small agency: Delta Diablo, Deer Valley H.S. Hazardous Waste Public Service Announcement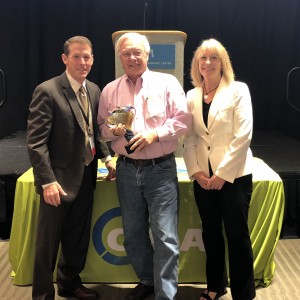 Public Outreach/Education
Large agency: Irvine Ranch Water District, See It From Your Lawn's Perspective
Eligibility
The program is open to active CASA member agencies and associate members. You may submit more than one application but cannot submit the same application in more than one category. If a project involves agency and associate members, please include both organizations. The effort need not have been completed in the current calendar year, but preferably within the past 12 months. You may submit efforts for which you've previously applied for an award, but not won.
Submission
Applications for the 2019 award year will be accepted beginning January 28, 2019 through May 19, 2019. After completing the application, please save the file as a PDF and e-mail it to us at awards@casaweb.org.
Notification
The Awards Committee, which is comprised of the previous year's award recipients and appropriate CASA staff, will evaluate the nominations and select the recipients in July. All applicants will be notified of the outcome of their application. Award recipients will be announced at the CASA annual conference in August, and may be featured in conference programs, acknowledged in various CASA newsletters, social media and other communications, through press releases, and showcased on casaweb.org.
For more information, contact:
Debbie Welch, Manager of Association Services
(
916) 446-0388
dwelch@casaweb.org