Overview
Download Instructions
Download Application
Your organization works hard to do what's right for California. Recognition from the leading clean water association honors your hard work and accomplishments. It's a symbol of respect, credibility, and innovation. It helps with employee engagement and morale. And it positions you as a leader with the media and other influential people in your community.
Categories
Excellence in Innovation & Resiliency

This award recognizes efforts in the innovative application of technology or the development of new technology to the wastewater field (collection, treatment, wastewater and biosolids recycling, and renewable energy production). Technologies that are highly innovative and increase resilience, and/or which have broad application to the industry will be favorably considered.

Public Outreach/Education

This award recognizes the development and implementation of programs that impact or educate a segment of the local community on issues important to the industry. Recognition includes on-going programs, including education in schools, general public awareness or select target audiences. Measurable results will be favorably considered. Unique programs, and/or ones which can be readily replicated by other agencies, will also be favorably considered.

Organizational Excellence

This award recognizes excellence in managing the agency's division, unit, or process. Submittals may focus on leadership/management practices, change management, strategies that promote organizational sustainability, organizational development, effective financial management, productivity, cost reductions, asset management, staffing resource utilization, labor relations, employee mentoring and development programs, or related subjects. Submittals that demonstrate measurable results and potential application to the industry will be favorably considered.

Outstanding Capital Project

This award recognizes exemplary wastewater capital projects. Submittals should highlight and will be judged on their unique or innovative design and construction applications, engineering applications, technical advancements, and/or difficult challenges of the project.
2019 Award Winners
Read about all of the nominees and their projects.
After much deliberation and discussion, this year's winners are…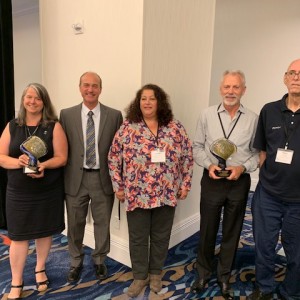 Outstanding Capital Project
Mt. View Sanitary District & West Yost Associates/Nute Engineering, The Moorhen Marsh Western Pond Turtle Habitat Enhancement Project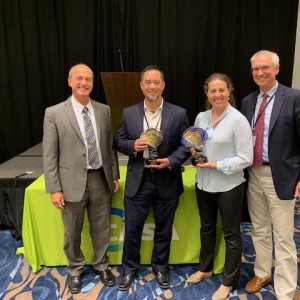 Excellence in Innovation and Resiliency – Small Agency
City of Modesto & Woodard & Curran, North Valley Regional Recycled Water Program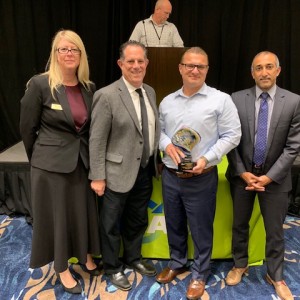 Excellence in Innovation and Resiliency – Large Agency
Inland Empire Utilities Agency, Regional Composting Authority Battery and Solar Project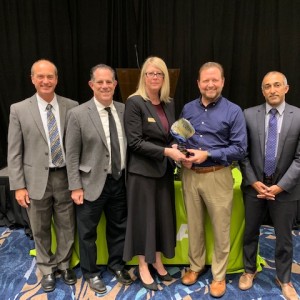 Organizational Excellence
Inland Empire Utilities Agency, Operations & Maintenance Intern/Volunteer Trades Program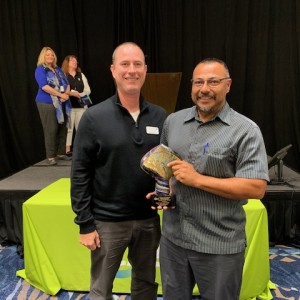 Public Outreach/Education – Small Agency
South Coast Water District, Tunnel Outreach and Education Program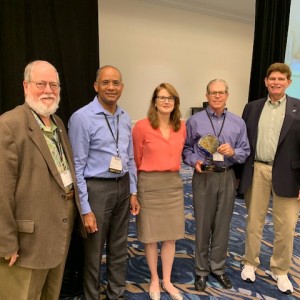 Public Outreach/Education – Large Agency
Central Contra Costa Sanitary District, Pipe Protectors Student Education Program
Eligibility
The program is open to active CASA member agencies and associate members. You may submit more than one application but cannot submit the same application in more than one category. If a project involves agency and associate members, please include both organizations. The effort need not have been completed in the current calendar year, but preferably within the past 12 months. You may submit efforts for which you've previously applied for an award, but not won.
Submission
Applications for the 2020 award year will be accepted beginning February 28, 2020. Deadline for submitting your application is October 30, 2020. After completing the application, please save the file as a PDF and e-mail it to us at awards@casaweb.org.
Notification
The Awards Committee, which is comprised of the previous year's award recipients and appropriate CASA staff, will evaluate the nominations and select the recipients in July. All applicants will be notified of the outcome of their application. Award recipients will be announced at the CASA annual conference in August, and may be featured in conference programs, acknowledged in various CASA newsletters, social media and other communications, through press releases, and showcased on casaweb.org.
For more information, contact:
Debbie Welch, Manager of Association Services
(916) 446-0388
dwelch@casaweb.org