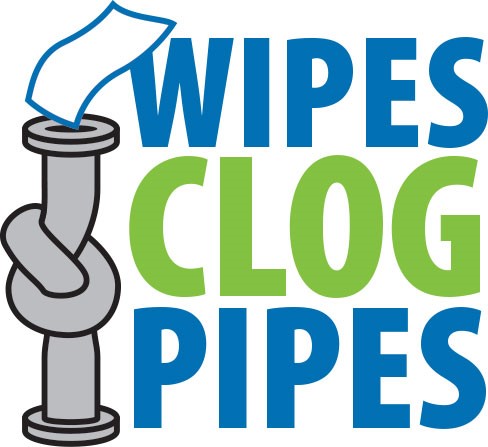 State Water Board News Advisory: Do Not Flush Disinfecting Wipes, Paper Towels, Down the Toilet: Click here for further information.
State Water Board reminds people not to flush disinfecting wipes and paper towels as usage increases due to COVID-19.
Overview
Single-use wet wipes have gained popularity in recent years. Many of these products are marketed as flushable, but often times are not compatible with sewer systems and infrastructure. Other products are not intended to be flushed but end up being improperly disposed of in the toilet. Flushing these products presents an increasing problem for property owners, sewer systems, and ratepayers, since wipes often do not break down after being flushed. Wipes can catch on tree roots and accumulate with fats, oils and grease and become large obstructions in the pipes. Further down the line, they weave together and create giant rags which get stuck in pumps, collection systems, and motors, causing backups and equipment failures. This problem is experienced across the state, country, and worldwide as disposable wet wipe products become more widely available.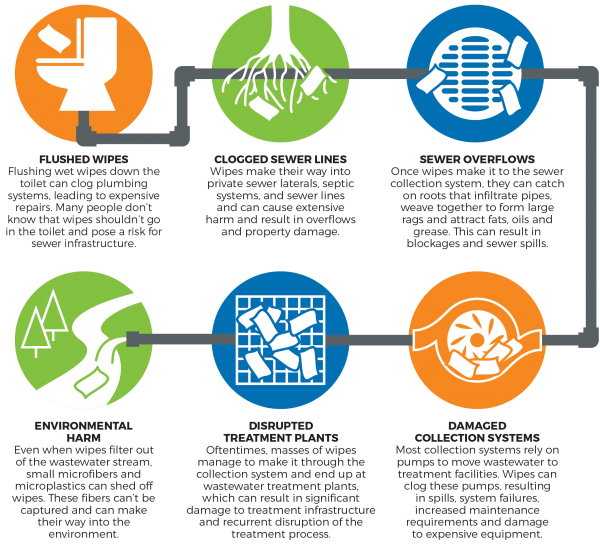 Legislation
Communications Tools
Webinars
CASA + CWEA: June 18, 2020,  Wipes Webinar 1: Legislative and Public Outreach Efforts from 11:00am to 12:45pm
CASA + CWEA:  June 25, 2020 Wipes Webinar 2: O&M and Technology Strategies from 11:00am to 12:30pm

In The News
CA Media Stories
U.S. Media Stories
International Media Stories
Links