Georgean Vonheeder-Leopold, President (2021-2024)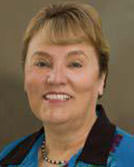 Georgean Vonheeder-Leopold has been an active member of CASA for more than 15 years. Also a Director on the Dublin San Ramon Services District Board, she brings years of public service and experience to the CASA Board. In 1977, while raising four children, Georgean became active in local government, scouting, and youth sports. She worked on the campaign to incorporate Dublin and San Ramon as cities and then served on the first Dublin Planning Commission, which was tasked with writing the first General Plan. She then became a member of the Dublin City Council, just in time to approve the General Plan.
Active in public service for more than 35 years, Georgean has served on various city and county commissions as well as a host of nonprofit boards. She has lived in Dublin since 1971 and recently retired from a long career in tax accounting.
Roland Williams, Vice President (2021-2024)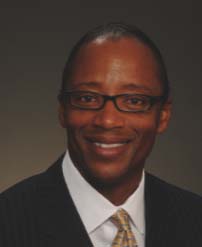 Roland Williams is the General Manager of the Castro Valley Sanitary District (CVSan). He has been with CV San 19 years, 12 years as the General Manager. Prior to coming to CVSan, Roland worked for Harris and Associates as a project manager and owner's representative on wastewater treatment plant projects. He has served on the CASA Utility Leadership Committee and is a member of CWEA, WEF, APWA, and has held various volunteer roles with these organizations. He is a father of two adult children and grandfather of two. His hobbies include fitness training, reading, travel, and spending time with family.
Craig Murray, Secretary Treasurer (2020-2023)

Craig is General Manager of the Carpinteria Sanitary District, where he has been since 2004. He is a registered Civil Engineer in California and active in numerous professional organizations.  Prior to his appointment as the District General Manager he worked as a consulting engineer serving municipal water and wastewater clients. Craig was a member of the CASA Utility Leadership Committee until 2017, is part of SCAP and CSRMA leadership, and is very active in CASA.
Roger Bailey, Director (2020-2023)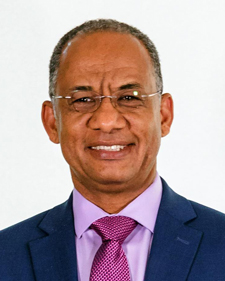 Roger became the General Manager at the Central Contra Costa Sanitary District on August 19, 2013. CentralSan is a progressive sanitary district providing wastewater collection and treatment services to approximately 471,000 people in the central Contra Costa area.
Before his employment at CentralSan, Roger served as the head of the City of San Diego Public Utilities Department.  Prior to joining the City of San Diego, he served as Deputy City Manager and Utilities Director for the City of Glendale, Arizona; Utilities Director for the City of Royal Palm Beach, Florida; Assistant Utilities Director for the City of Valdosta, Georgia; and Senior Engineer with the City of Tallahassee Water Utilities Department. Under his leadership, San Diego and Glendale's Utilities Department has won platinum awards for Utility Excellence from the Association of Metropolitan Water Agencies. Since coming to CentralSan, the facility has won the NACWA Platinum Award for three consecutive years.
Roger is a registered professional engineer in Arizona and Florida. His education includes M.S. and B.S. degrees in Civil Engineering from Florida A&M University.  He also holds a B.S. degree in Physics and Mathematics from the University of Winnipeg, Canada.
Rita Duncan, Director (2021-2024)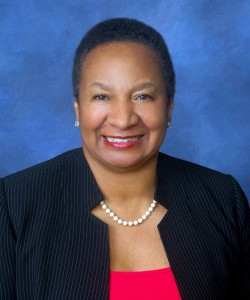 Rita Duncan is the current Board President at the Oro Loma Sanitary District. She was appointed to the Board in January 2016, elected to the Board in November 2016, and re-elected in 2018. She was previously the Director of Human Resources at a Bay Area manufacturing company, and also formerly the Director of the Math, Engineering, Achievement, and Education Outreach Program for the Stanford School of Engineering. Rita is regular conference attendee and currently serves as Vice-Chair of the CASA Federal Legislative Committee.

Craig Elitharp, Director (2021-2024)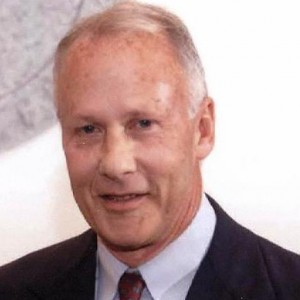 Craig Elitharp was first elected to the Division 3 seat of the Vallecitos Water District Board of Directors in 2014 and served as Board President in 2017.  He served on the Board of the Encina Wastewater Authority from 2014 to 2018 as one of two Vallecitos Water District representatives and served as Chairman of its Policy and Finance Committee in 2018.
Craig retired from the Rancho California Water District in 2014 with nearly 25 years of experience there in the roles of Civil Engineer, Operations Manager and Director of Operations and Maintenance.  Prior experience includes 4 years as a Civil Engineer with the Navy Public Works Center in San Diego and 6 years as a Civil Engineer with the US Forest Service on National Forests in Arkansas and Virginia.
Craig is a Registered Civil Engineer in California and holds State Water Resources Control Board certifications as a Grade 5 Water Distribution Operator and Grade 3 Water Treatment Operator.  He is a 1979 graduate of the College of Environmental Sciences and Forestry at Syracuse University, receiving a Bachelor of Science degree in Forest Engineering.
Dave Jones, Associates Director (2022-2023)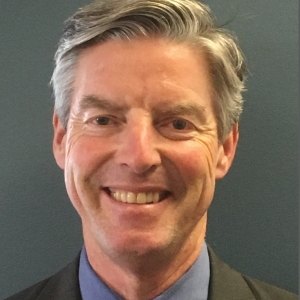 Dave Jones, P.E., is a registered professional civil engineer in California and a board certified environmental engineer with the American Academy of Environmental Engineers and Scientists.  He is a consulting engineer serving clean water agencies for over 35 years throughout the state of California. Currently, he is a Vice President with Hazen and Sawyer, managing wastewater, biosolids, recycled water, drinking water and stormwater projects in Southern California.  These projects include planning studies through design, construction and operation.  Dave has been active in CASA for 30 years.
Jasmin Hall, Director (2020-2023)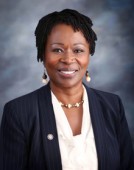 Jasmin Hall serves as President of the Inland Empire Utilities Agency Board of Directors where she represents Division 4, the City of Fontana and portions of the Cities of Rialto and Bloomington. Ms. Hall was appointed to the Board of Directors in October 2013, elected in November 2014, and re-elected in November 2018. Ms. Hall is the Agency's representative to the Association of Special Districts, Regional Policy Committee, California Association of Sanitation Agencies (CASA), the Santa Ana Watershed Project Authority (SAWPA) Commission, and Association of California Water Agencies (ACWA). Ms. Hall also serves as President on the Chino Basin Financing Authority and an alternate for the Chino Basin Water Bank.
She has extensive experience in community leadership by serving as the Fontana Planning Commission Secretary and serving as Chairwoman for the Fontana Parks and Recreation Commission. Ms. Hall initiated the process that earned Inland Empire Utilities Agency the Special District Leadership Foundation's District Transparency Certificate of Excellence.
She received a Recognition in Special District Governance certificate, which is designed to honor special district Board members and trustees that demonstrate their commitment to continuing education and special districts governance. The recognition covers the essentials of good governance, as well as service-specific education.
Ms. Hall holds an M.B.A. degree with a specialization in Human Resource Management from National University, San Diego, a B.S. degree in Business Management from University of Phoenix, San Diego, and a Project Management Certification from University of Irvine.
Jim Herberg, Director (2022-2025)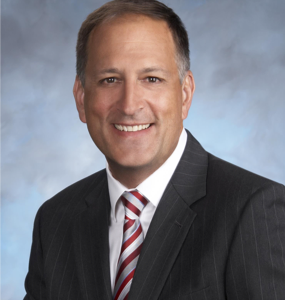 James (Jim) Herberg is the General Manager for the Orange County Sanitation District. Mr. Herberg has been with OCSD since 1995. Prior to becoming the Orange County Sanitation District's General Manager, he was the District's Director of Engineering and Assistant General Manager. Among his achievements, is the successful management of the District's $2.7 billion capital improvement program including $554 million in secondary treatment upgrades, which were completed in September 2012-on time and on budget.
Jim is a registered Civil Engineer in the State of California and is a board-certified Environmental Engineer by the American Academy of Environmental Engineers. He holds a Bachelor's Degree in Civil Engineering from the University of Oklahoma, and a Master's Degree in Civil Engineering from Long Beach State. He completed the Senior Executives in State and Local Government Program at Harvard University in 2002.
Sandeep Karkal, Director (2022-2025)

Sandeep Karkal serves as General Manager-Chief Engineer for the Novato Sanitary District (NSD), which provides wastewater collection, treatment and disposal, recycled water production, and franchised solid waste services in northern Marin County.  Prior to joining NSD in 2004, he worked for over 17 years in the public and private sectors, including at two well-regarded consulting engineering firms. Sandeep has Bachelors and Master's Degrees in Civil/Environmental Engineering, and over 30 years in the water/wastewater industry. He is a registered Civil Engineer in California and Arizona, and holds high grade water/wastewater operator certifications in both states. Sandeep currently serves on the CASA Federal Legislative Committee, and in a leadership role with the California Sanitation Risk Management Authority (CSRMA) as Vice-President of the CSRMA Executive Board. Sandeep is actively engaged with CASA, and is a regular attendee at CASA conferences, including the Washington DC Policy Forums.
David Pedersen, Director (2022-2025)

Dave Pedersen is the General Manager for the Las Virgenes Municipal Water District (LVMWD). He also serves as the General Manager for the Las Virgenes – Triunfo Joint Powers Authority, which provides wastewater treatment, recycled water and biosolids composting services for western Los Angeles and eastern Ventura counties. Prior to joining LVMWD in 2013, he was the Executive Director of Operations for Irvine Ranch Water District. He earned his engineering degree at UC Irvine and followed that with an MBA from California State University, Long Beach. Dave currently serves as Chair of the CASA State Legislative Committee and in leadership roles with WateReuse CA. He is a regular CASA conference attendee and active resource for CASA, having testified on our behalf at a federal Congressional hearing and offering his staff on a regular basis to assist CASA.
Tony Trembley, Director (2022-2025)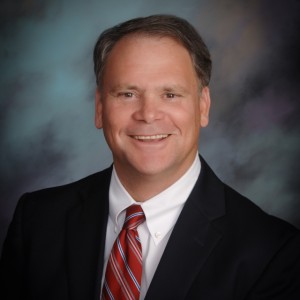 Tony Trembley is the current Mayor of the City of Camarillo and was elected to the City Council in 2016. He is a longtime community leader in Camarillo.
Tony has practiced public agency, environmental and water law since 1983. He principally represents local public agencies, with a focus over thirty years on wastewater agencies in Ventura and Santa Barbara Counties. Tony is currently semi-retired with a part-time solo practice. He is a former chair of the CASA Attorneys Committee.
Tony's undergraduate education occurred at Trinity College, Dublin, Ireland and a B.A. with Highest Honors in Political Science/Public Service from the University of California, Davis in 1978. He thereafter served as a postgraduate fellow in the California Legislature and is a 1983 graduate of the University of California, Davis School of Law.
Committee Seeks Suggestions for Potential CASA Board Members
The CASA Nominating Committee, chaired by past president Jasmin Hall, will convene in early spring to consider CASA Board of Directors candidates for the August 2023 ballot. The committee will be recommending candidates for four of the twelve elected seats. The Board of Directors is the governing body responsible for CASA's high-level policy decisions and oversight of the executive director. Board members are expected to:
Attend all CASA conferences and the Washington D.C. policy forum
Participate in monthly board conference calls and in-person meetings
Attend an annual strategic planning session for the association
Assist in member recruitment and retention
Represent CASA at events and meetings as requested by the President
CASA attempts to include geographic diversity as well as a balance of agency managers and elected officials on our Board. This year we anticipate the need for a Southern California elected official and a Central Valley or Northern California elected official. Ideal candidates will be familiar with CASA as an organization and preferably will have served on or actively participated in CASA workgroups, committees and events.
If you know someone who would be a valuable board member, please send a brief email to Nominations@casaweb.org with their name, agency and a few sentences about his or her qualifications. Please send your recommendation by March 15, 2023.