Professional Consultants
Michael F. Dillon, State Legislative Advocate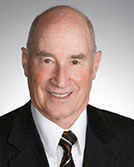 Mike works alongside the CASA State Legislative Committee, CASA Executive Board, and CASA staff to identify and provide strategic guidance on legislative issues of interest to the wastewater community in California.  He serves as the primary point of contact between California's elected officials and CASA, and helps advance CASA's legislative initiatives.
Mike has been the President of Michael F. Dillon & Associates, a Sacramento-based lobbying and consulting firm, for over 40 years. On behalf of the firm, Mike has represented CASA before the California Legislature since 1974. Prior to opening his own business, Mike served as a Coro Foundation Fellow from 1962-1963, and worked as a legislative advocate for the California Taxpayers Association and California School Boards Association.
Mike holds a Bachelor of Science in Business Administration from California State University, Chico.
Eric Sapirstein, Federal Legislative Advocate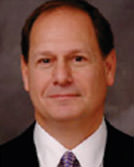 Eric Sapirstein founded ENS Resources, Inc., in 1986. His firm has focused on legislative and regulatory affairs, consulting for local and regional governments as well as national organizations that serve the public's interests. Prior to establishing ENS, Eric was a policy and governmental affairs analyst with JSCF, Inc., focusing on regulatory and legislative initiatives. He also served as an associate with LRMC, Ltd., an association management consulting firm, where he worked closely with Congressional committee members and staff. Earlier in his career, Eric represented the EPA before Congress. He advised senior agency officials on strategies regarding waste management, radioactive materials, and clean water policy issues. Eric holds a Master's of Public Administration with a concentration in public finance, budgeting, and urban administration from The George Washington University, and a Bachelor's Degree in Political Science from Boston University.
Sarah Deslauriers, Climate Change Program Manager
SDeslauriers@carollo.com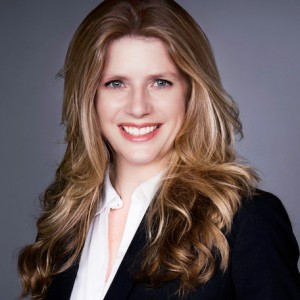 Sarah serves as CASA's subject matter expert on issues pertaining to climate change. She tracks and coordinates responses to regulatory issues and policy initiatives that impact the wastewater sector and proactively engages state agencies in discussions on both mitigation and adaptation related issues to create opportunities for the wastewater sector in building resilient communities.
Prior to joining CASA's team in July 2016, she served as the program manager for the California Wastewater Climate Change Group, representing the state's wastewater sector perspectives on climate change issues to local, state and federal agencies. Sarah has also been employed by Carollo Engineers, Inc. serving as their Climate Change Specialist.
Sarah holds a BS and MS in Atmospheric, Oceanic, and Space Science, a MSE in Environmental and Water Resources Engineering, and a graduate certificate in the Program of Industrial Ecology from the University of Michigan. Sarah is also a registered professional engineer.