Join "Policy & Pints" Discussion at CASA's Annual Conference
What better way to recognize San Diego's ever-growing list of renowned breweries than featuring it as part of our annual conference? The CASA Annual Conference in San Diego August 21-23 closes with a "Policy & Pints" panel on Thursday about the intersection of the water/wastewater sector and the craft brewing community. Panelists feature Charlie Arnold from local Stone Brewery, Scott McClelland from Encina Wastewater Authority and John Helminski from the San Diego Public Utilities Department. Come thirsty! There may be samples available after the session!
Join us to hear other speakers and panels, too! The preliminary program is now available here. Reminder that hotel cut-off is Tuesday, July 30.
Click here to make your reservation.
Help Elect CASA's Board of Directors this August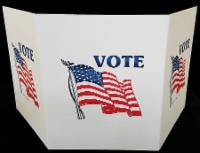 CASA will hold its annual business meeting August 22-23 during the annual conference at the Manchester Grand Hyatt in San Diego. During the meeting, members will be asked to approve a slate of four nominees for the open seats on the FY 2019-20 board of directors. The slate is recommended by the nominating committee and approved by the board of directors.
The nominees are:
Jason Dow, General Manager, Central Marin Sanitation Agency
Jim Herberg, General Manager, Orange County Sanitation District
Traci Minamide, Chief Operations Officer, City of Los Angeles Sanitation
Tony Trembley, Director, City of Camarillo/Camarillo Sanitary District 
The board consists of 13 directors, 12 elected by members and one associate director appointed by the president. If elected, the new directors will join eight incumbents. Agency representatives attending may cast their votes up until 5 p.m. on Thursday, Aug. 22.