EMWD Achieves Seventh Consecutive Cal STAR Safety Recertification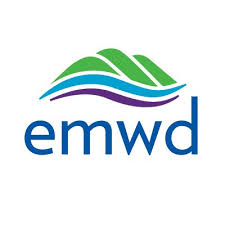 At the end of August, Eastern Municipal Water District (EMWD) received recognition and recertification by the California Occupational Safety and Health Administration (Cal/OSHA) for its industry-leading safety achievements. EMWD again obtained Cal/OSHA Voluntary Protection Plan STAR status, exemplifying the safety culture and corresponding recognition it first achieved and has continuously held since 1999. EMWD received three separate certifications for its water, wastewater and recycled water divisions and their respective administrative areas. When first certified in 1999, EMWD was the only water or wastewater agency in the nation to hold a state recognized STAR status. "Workplace safety will continue to be our top priority," stated EMWD Board President Ronald Sullivan. "This recertification is a direct result of the continued commitment by each and every EMWD employee to put safety at the forefront of every decision." Well deserved EMWD and congratulations!

Central San Appointed to the California Environmental Education Interagency Network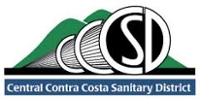 The Central Contra Costa Sanitary District (Central San) has been appointed as a Partner Organization of the California Environmental Education Interagency Network, a state government consortium of environmental educators representing various statewide departments, boards, and commissions. Through coordination and collaboration, CEEIN's mission is to support member agencies and partners to foster environmental literacy as an essential tool for safeguarding environmental and public health, conserving our natural resources, and preparing Californians to prosper in the 21st century. The CEEIN partnership provides a forum for its members to share resources, programs, and materials with California's public schools and students in kindergarten through university. Ben Lavender, who manages Central San's school education programs, noted that Central San is "in rare company" in CEEIN: They are one of only a handful of regional partners in the network and the only wastewater agency. What an honor! Congratulations Central San!
Waterhound Futures Seeking Collaborator for Energy Efficiency Study

Waterhound Futures, Inc. anticipates a grant to pilot the application of software in water and wastewater treatment works in the Central Valley and is looking for volunteer wastewater agencies in the Central Valley. Waterhound's software is a digital solution for engineers, plant operators and managers to optimize performance and cost efficiencies in water and wastewater treatment works. Waterhound is seeking a sanitation agency in the Central Valley that is interested in participating in the demonstration for wastewater treatment simulation. The project is estimated to begin in the fall of 2020. Contact Dr. Tony Jones, 
tony.jones@waterhoundfutures.com
or at (916) 990-3699 with any questions.