Save the Date

This is a friendly reminder that the CASA Washington D.C. Policy Forum is February 25-27, 2019. The conference will once again take place at the St. Regis.
We have an impressive slate of speakers to discuss how the midterm elections impact key committee leadership, infrastructure and wastewater priorities and what to expect in the new congressional session. Register here.
Effective Utility Management Workshop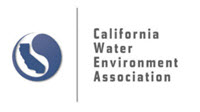 The Effective Utility Management Workshop takes place on January 10 in San Diego. The workshop is being presented by CWEA in partnership with the EPA. The workshop will help utilities address a full range of challenges to move toward sustainable management of their operations and infrastructure. This workshop is best for staff at the management level.