2019 CASA Priority Bills: Wipes, Ocean Discharge Ban and Ocean Denitrification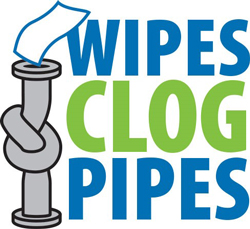 Several CASA priority bills will be heard this week in the Senate and Assembly Appropriations Committees. Due to the sizeable costs associated with the bills, they have all been moved to their respective Committee's "Suspense Files" where the committee sends any bill with an annual cost of more than $150,000.
Here's an update:
Both SB 332 (Hertzberg), the ocean discharge ban, and SB 69 (Wiener), the ocean denitrification mandate, will be heard in the Senate Appropriations Committee.
AB 1672 (Bloom), flushable and non-flushable wipes labeling, will be heard by the Assembly Appropriations Committee.
All of the bills on the Senate and Assembly "suspense files" will be voted on during simultaneous hearings on Thursday, May 16th.
Last month, CASA's sponsored flushable and non-flushable wipes labeling legislation AB 1762 (Bloom) passed the Assembly Judiciary Committee and Assembly Environmental Safety and Toxic Materials Committee. On Thursday, May 16, it will be heard by the Assembly Appropriations Committee.
Thursday, May 30, we will be closely monitoring the Senate and Assembly final floor sessions.
Friday, May 31 is the deadline for all bills that move off of the Suspense File to pass in their house of origin.
Stay tuned! We will reach out after the Suspense File hearings to ask our members to help us continue advocacy on key legislation that's up for floor votes in May.
CASA Explores State Revolving Fund Program Improvements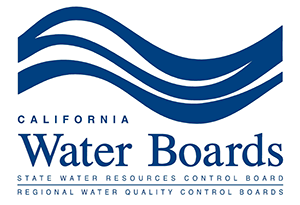 In early May, CASA members met with staff from the State Water Board's Division of Financial Assistance to continue discussions on the future direction of California's Clean Water State Revolving Fund program. The Board recently released the draft Intended Use Plan, which proposes to fund 39 projects at $1.2 billion. The Water Board staff has set an annual SRF funding target of $900 million to $1.2 billion. The focus of the May meeting was on how California can further leverage or increase this funding level, given the $7 billion in demand. The participants agreed to jointly explore ideas such a higher interest rate option for rated agencies in exchange for incentives; opportunities for increased investment return at the State Treasurer's office and incorporation of a State WIFIA loan into the portfolio.
The group also discussed opportunities for streamlining and greater efficiencies, to speed up the application and funding process including consideration of a separate planning and design funding list, eliminating the requirement for a final budget amendment and allowing applicants to complete the loan checklist with references to documentation. Next steps include forming a joint workgroup to evaluate the leveraging options and a joint meeting with DFA environmental review staff to identify process improvements of mutual benefit.