CASA LEAD (Leadership, Education, Advancement, and Development)
The CASA LEAD program is a series of initiatives designed to help build a bright future for our sector by taking members to the next level in their profession. The full contours of CASA LEAD will continue to be developed and refined in the months and years to come as we try to do our part in cultivating the next generation of clean water professionals. This year we have developed a specialized LISTSERV to keep members informed of webinars, workshops, trainings, events, and general opportunities for professional development. This LISTSERV will be populated bimonthly with upcoming engagement opportunities in all facets of the clean water industry including biosolids, communications, finance, human resources, regulatory, and more!
We are also initiating our first ever facilitated mentoring program for members (read more about it below!), as well as getting more emerging leaders involved with our conferences, events, and programs. Do you know a shining star in your agency that might benefit from continued growth and professional development opportunities? Be sure to share this resource with them! To get signed up for the newest CASA LISTSERV, please email Cheryl MacKelvie with your name, preferred email, and affiliated agency or association.
The Inaugural CASA Mentoring Program: A CASA Member Exclusive Benefit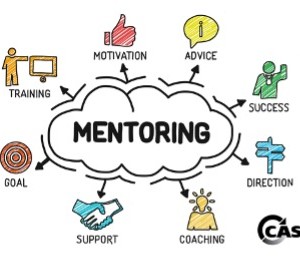 Calling all mentors and mentees! CASA is pleased to introduce our latest and greatest member benefit, the CASA Mentoring Program, which is a new offering under our broader CASA LEAD strategic initiative. This 11-month comprehensive program, kicking off in October and concluding in August 2022, serves to connect clean water professionals from across the state of California. Working with Core Consulting, which has a depth of experience developing mentoring and training programs working with public agencies, CASA will match 12 mentor/mentee pairs based on their professional goals, preferences, and experience. There are limited spots available, and a methodical selection process will be used to ensure diverse representation. Be a part of the inaugural class!
Want to learn more? Join us for a virtual information session this Thursday, July 15 from 1:00pm to 1:30pm or on Monday, August 23 from 11:30am to 12:00pm and visit the new CASA LEAD webpage!
*Registration Closes on August 27*
We anticipate spots to fill quickly, so be sure to apply for the mentoring program today!
For questions, contact CASA's Executive Director, Adam Link at alink@casaweb.org.
Program outcomes for mentees:

Greater self-awareness and relationship-building skills
New insights that stretch you professionally and expand your perspectives
Increased confidence in leading conversations with senior-level executives

Program outcomes for mentors:

New insights that stretch you professionally and expand your perspectives
Strengthened coaching and feedback skills
Play a key role in transferring experience and knowledge to the next generation to ensure talent engagement and sustainability for this critical sector
Do you have valuable expertise and insight that you want to transfer to the next generation, or do you know a rising leader at your organization who could benefit from gaining a mentor? Forward this message and encourage them to apply! Or are ready to apply? Follow this link to the mentor or mentee application.
CASA LEAD Complimentary Invites to CASA's Annual Conference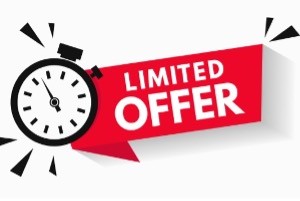 In support of our new CASA LEAD programming, CASA would like to celebrate those who continue to show commitment and dedication to the important work the wastewater community performs. Is there someone from your organization showing signs of future leadership, or who could be a future leader in the clean water community? CASA would like to honor those emerging leaders by offering complimentary registration to our Annual Conference on August 11-13 in San Diego.
As part of the five-year strategic plan adopted last year, CASA is invested in finding ways to engage and educate young professionals in the sector. It is our hope that providing these complimentary registrations will provide an opportunity for emerging leaders to participate in high level discussions and experiences during the Annual Conference.
With only 3 complimentary passes available, we ask that you only submit one registrant per agency, please. To register an emerging leader from your organization, email Cheryl MacKelvie with the employee's name, title, and email address by Friday, July 23.
Space is limited on a first come first serve basis so be sure to email Cheryl today!