LEGO Sewer Heroes: Vote Today!
Hey LEGO fans! Check out this unique design, "Sewer Heroes: Fighting the #Fatberg" created by @The_MOCingbird.
This design has been dedicated to water & wastewater professionals and has a chance of becoming a real LEGO set when the 10k vote mark is reached! To vote: https://ideas.lego.com/projects/d6531232-a0f6-4675-a6d3-0f6788d1dd3d…
New Data Available: U.S. Biosolids Management, Use & Disposal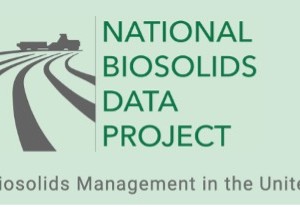 CASA is proud to have partnered with the North East Biosolids and Residuals Association on the recently released "National Biosolids Data Project", which provides detail on how biosolids were managed across the U.S. in 2018. The project estimates that, in a typical recent year, the U.S. uses or disposes of 5,823,000 dry metric tons of biosolids. More than half (53%) are treated and recycled to soils as biosolids fertilizers and soil amendments. The new data and supporting information are available online at a new website created for the project: https://www.biosolidsdata.org. Please contact Greg Kester with any questions or comments. View the press release here.