High Performing Culture Executive Rob Wolff to Speak at Annual Conference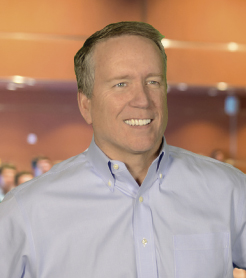 The CASA Annual Conference is fast approaching! We'll be in San Diego August 21-23, at the Manchester Grand Hyatt. Our Thursday morning keynote address will feature Rob Wolff, an executive with High Performing Culture. With nearly 30 years of experience leading teams of up to 400 people, Wolff brings the ability to understand teams in all situations and functions. Through his talk, attendees will get a practical, actionable, no nonsense program designed to give participants the tools to build a high-performing culture at their agencies.
Other presentations designed to help agencies stay "Ahead of the Curve," include panels on innovative efforts to produce a resilient water supply, how to successfully manage crisis communications, and other important topics. Join us to hear Rob and our other excellent speakers!
The hotel cut-off is Tuesday, July 30. Make your reservation here.