East Bay Sanitary Agencies Launch Flushable Campaign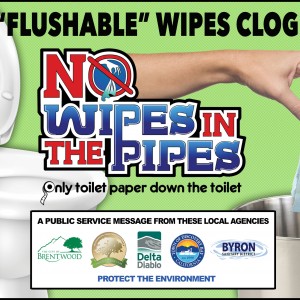 Several East Contra Costa County sanitary agencies are collaborating on a two-month public outreach campaign aimed to encourage residents to throw sanitary wipes in the trash. The agencies involved include the town of Discovery Bay, the Byron Sanitary District, the city of Brentwood, Ironhouse Sanitary District and Delta Diablo.
The regional campaign helps customers understand how personal hygiene wipes marked "flushable" or "flush friendly" are often not degradable. The "No Wipes in the Pipes" tools are being used to show how disposing of wipes in toilets can damage residential sewer systems, clog underground pipes, and result in expensive repairs to equipment at the local treatment plant.
Advertisements are running on the back of Tri-Delta Transit buses, in newspapers, social media and are playing on local theater screens. See more here.
Inland Empire Utilities Agency Appoints Interim General Manager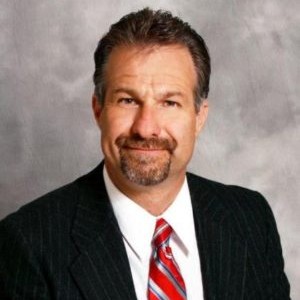 The Inland Empire Utilities Agency Board of Directors unanimously appointed Kirby Brill as the interim general manager. Kirby has over thirty years of experience in the water and resource management field. Prior to his appointment, Kirby served as general manager of the Mojave Water Agency – retiring after 17 years in the position.
The Inland Empire Utilities Agency provides industrial and municipal wastewater collection and treatment services, and other related utility services to more than 875,000 people. Please join us in welcoming Kirby to the CASA family.
Announcing the New General Manager of Calaveras County Water District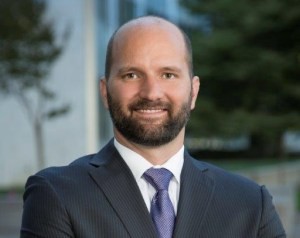 The Calaveras County Water District Board of Directors named Michael Minkler as the new general manager of the District. Michael previously served as the general manager of the Utica Water and Power Authority, located in the Sierra Foothills, since 2015.
Michael is eager to assume the role as general manager, emphasizing he strongly believes in a team mentality in order to provide the best possible service to customers. He will also focus on preserving and protecting water rights, capital improvement projects, implementation of the Sustainable Groundwater Management Act and exploring hydropower opportunities.
Congratulations Michael!
Water/Wastewater Treatment Project of the Year Awarded to CASA Member Agency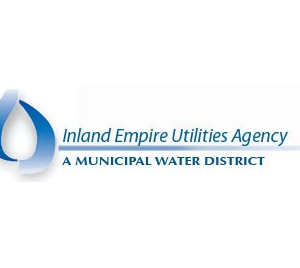 The American Society of Civil Engineers Los Angeles Branch awarded the Inland Empire Utilities Agency the Water/Wastewater Treatment Project of the Year. The award was for their Water Quality Laboratory.  Construction of the lab began in August 2017 and was completed in July 2018. The 17,166 square foot, $17.8 million lab is a Gold LEED™ Certified building for energy efficiency and the use of eco-friendly materials. In addition to quality control and quality assurance, educational tours will be provided of the lab showcasing the building and its water quality functions.
Congratulations IEUA!