EPA Webinar on Developing and Maintaining Workforce and Equity Partnerships
The Office of Water at EPA invites you to register for their next Water Workforce Webinar on September 15th from 9:00am – 10:30am PT. This is part of an ongoing series of webinars to provide information across the water sector on ways utilities and others are addressing the challenges of building and maintaining a sustainable water workforce for the future. A link to previous webinars can be found here. The September webinar will focus on building partnerships for effective state-wide workforce programs and efforts to attract talented individuals from disadvantaged communities into water utility jobs. To register, please follow this registration link. PDHs will be available for those who attend the webinar.
Northwest Biosolids Virtual Event: Biofest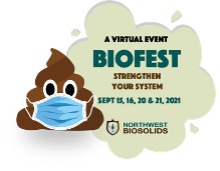 This year the focus is on Strengthening your System- one thing that has become clear after a year like no other. The virtual event will be held online the mornings of Sept 15-16 and 20-21. Topics include: Soil health, PFAS- the contaminant that won't quit, nutrient dynamics, carbon sequestration, and wastewater based epidemiology. Be sure to register today!
Diversity in California Water Webinar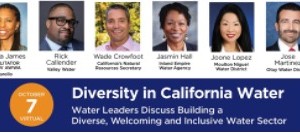 The California water sector is rapidly hiring. How do we reflect California's diversity at all levels of our workforce and foster a more inclusive environment with our co-workers? Join this panel of water leaders for an in-depth discussion about new workforce development programs, new DEI efforts and a discussion about what can hold back diversity efforts and the champions we need to move these efforts forward. This webinar is free and open to water professionals, leaders, HR professionals and anyone interested in our sector to join this critical discussion. The webinar is part of our series celebrating water professionals for California Water Professionals Appreciation Week. Register today!
CASA-CWEA Biosolids and Renewable Energy Seminars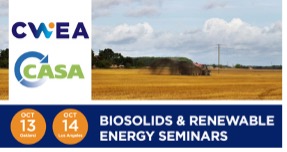 We are pleased to announce the return of the ever popular Biosolids and Renewable Energy Seminars, co-hosted by CASA and CWEA. Under the hopeful assumptions that the worst of the pandemic is in our rearview mirror, travel restrictions are not in place and venues are open, these seminars will be held, with thanks to our hosts, on October 13th at the San Francisco Regional Water Board office in Oakland and October 14th at the City of Los Angeles Hyperion Wastewater treatment plant. The agenda will be identical at each location. Registration and the agenda can be found here, we hope to see you there!
CAAWEF Leadership Summit and Fundraiser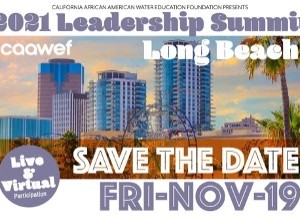 Save the date for the California African American Water Education Foundation's (CAAWEF), Second Annual Leadership Summit and Fundraiser on Friday, November 19, in Long Beach, CA.