State Water Board Adopts New Regulations for Environmental Labs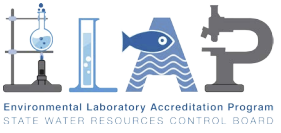 On May 5, the State Water Board adopted a package of regulations governing California labs that represent a significant shift in California's policy for this program. The previous regulations were adopted in the 1990s and allowed environmental labs to acquire accreditation either from the State or from The Nelac Institute (TNI), allowing labs to use their in-house data and submit it to state regulatory agencies for compliance purposes. Over the last two decades, 95% of the environmental labs in California pursued accreditation from the State, and of the 5% that sought TNI accreditation, only a small fraction were public or municipal labs. The new regulations adopted earlier this month now require labs to pursue accreditation through compliance with the 2016 TNI standard.
The 2016 TNI standard contains a detailed and complex system of record-keeping and administrative documentation that can require full-time dedicated personnel to execute its requirements. The anticipated costs of implementing these regulations statewide is significant, likely in the tens of millions of dollars annually, and could result in some labs closing or dropping their accreditation. This may, in turn, reduce agencies' ability to know in real-time the quality of their water or wastewater samples.
CASA has submitted comments to the State Water Board for several years arguing in favor of a different approach, but unfortunately, the proposed regulations were not responsive to these concerns. Our comment letter for the adoption hearing is available here. In our recent testimony to the Board, CASA reiterated our willingness to collaborate with other clean water partners on continuing education and training opportunities to assist our members' lab professionals. In addition, Water Board members were receptive to a request for an annual report to the Board about the progress and impact of the regulations' implementation. Amongst items discussed for this report were the number of labs re-applying for accreditation, as well as the number dropping accreditation.
With regard to what's ahead for public and municipal labs in California now, the proposed regulations are under review by the Office of Administrative Law. Assuming they are approved, they will go into effect on July 1, 2020, and initiate a three-year implementation period. If you have any questions about these developments, please contact Jared Voskuhl.

Water Board Extends Deadline for Agency Recycled Water Volumetric Annual Report to June 30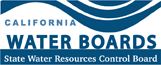 On April 29, the
State Water Board officially extended the April 30 deadline
 for recycled water volumetric annual reporting to June 30. These reports are required under 
Executive Order 2019-0037
, for which the State Water Board released multiple materials including a 
FAQ
 and a 
Help Guide for Geotracker
. These materials are designed to assist the over 900 permittees affected by the changes to monitoring and reporting programs for WDRs, NPDES permits, water reclamation requirements, master recycling permits, and general waste discharge requirements. For questions about preparing your report, please contact 
Rebecca Greenwood
 at the State Water Board.