Big Changes in Washington D.C.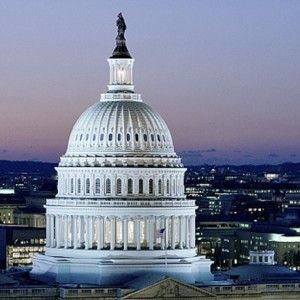 The most significant change following the midterm election is the shift of power in the House of Representatives. For eight years, the House has been under a Republican majority. The Democrats gained more than 30 seats in key swing districts, with six seats still too close to call.
Notably for water and wastewater agencies, these changes indicate a major infrastructure bill could be front and center during the next Congress convening on January 3. In addition, increased oversight of Trump Administration efforts to impose regulatory streamlining changes and reduce federal involvement in environmental programs are expected to be a key piece of the Democratic agenda.
In contrast to the upset in the House, Republicans are slated to gain at least one seat in the Senate and possibly more, securing their control of the upper house. Republicans did not secure the 60-vote margin for filibuster, however.
What about California?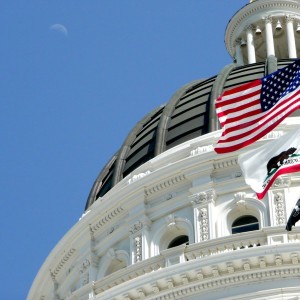 Several California congressional seats were flipped, contributing to the shift in power. Three key races were a priority for Democrats:
• CD 49 Mark Levin (D) defeated Diane Harkey (R)
• CD 25 Katie Hill (D) unseated incumbent Steve Knight (R)
• CD 48 Harley Rouda (D) defeated incumbent Dana Rohrabacher (R)
In two of the most closely watched California races, incumbent representatives Jeff Denham (R) and Mimi Walters (R) races are too close to call and are expected to be decided by mid-December.
What to expect between now and January.
There are several near-term consequences to be aware of:
Republicans may push forward many of their priority issues in the lame duck session in anticipation of losing control of the House. We are watching for proposals that could impact CASA members.
There will be major changes to party leadership in Congress, including the potential appointments of California's Nancy Pelosi as Speaker of the House and Kevin McCarthy as the Minority Leader. If these occur, California could effectively control leadership of both parties in the House.
There will be major changes to committee leadership (including committees where CASA issues are deliberated). All chairmanships will switch parties once the new Congress is sworn in on January 3. We expect that many California members, including representatives Huffman, Schiff, Napolitano, Swalwell, Lowenthal, Lee, Matsui, Waters and DeSaulnier, will sit as chairs of committees or subcommittees with significant responsibilities over national security, finance, funding and water policy issues.

Chairmanship appointments will be ratified in early December and actual committee membership assignments will be made in December or January.