Get to Know Paul Bushee, Advocate for the Environment with an Eye toward the Future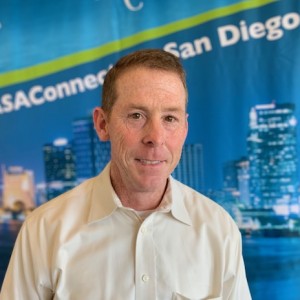 Paul Bushee is General Manager for Leucadia Wastewater District, and has been active in the water industry for nearly three decades. He focuses on ensuring resources are in place to carry out the direction and vision of the district's Board of Directors.
Bushee began attending CASA conferences in 2003 and a few years later, he was asked to join CASA's Program Committee. From there, he served as Chair of the former Manager's Committee, Past President and now serves on CASA's Board of Directors.
He is passionate about protecting the environment, working with his Board of Directors and staff to continue to find ways to improve LWD's services to the public. His greatest satisfaction comes from mentoring his team, watching them develop their potential. He loves focusing on organizational development.
Bushee truly believes the future of wastewater is exciting and still an evolving industry. He is eager to see how the trend of resource recovery will accelerate in the areas of water recycling and potable reuse.