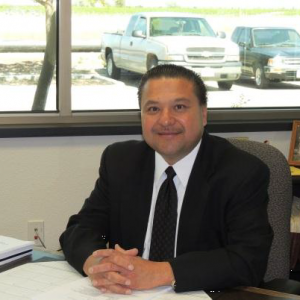 Ben Muñoz, Jr.
General Manager, Selma-Kingsburg-Fowler County Sanitation District 
How would you describe your job in a very simple, straightforward way?
Five words:  Challenging, stimulating, demanding, satisfying and rewarding.
What attracted you to this type of work?
I was attracted to this work because of the opportunity presented to make a difference as a General Manager. Under my leadership, the Selma-Kingsburg-Fowler County Sanitation District (S-K-F CSD) has become an award-winning, innovative and independent wastewater district in Fresno County. Our work directly impacts the cities we operate in.
How have you seen the agency/industry change during your career?
It used to be that sanitation agencies were out of sight out mind. Now, our customers' biggest concern is transparency. Public outreach has become a major component in educating our community about the importance of the collection, treatment and disposal of wastewater. We constantly have to "toot our own horn," so to speak. 
What do you most enjoy about working with your agency?
I really enjoy serving the community by protecting the environment and public health. Public outreach is critical in that service. I can't emphasize enough the importance of educating the community on the services the District provides and the opportunity for a career in the water/wastewater field.
What types of trends do you see for the wastewater industry in the coming year, five years, ten years?
More and more we are going to see an increased need for certified water and wastewater professionals. Pipes and facilities need constant repairs and maintenance and there are more and more people to serve as the population of our neighborhoods grow.
How and why did you initially become involved in CASA?
I became involved in CASA and the Agency Members because I wanted to be proactive in the industry. They are strong leaders in wastewater and help to bring that strength to S-K-F CSD. 
What skills, connections, resources and expertise has your membership with CASA provided?
The CASA conferences provide a wealth of resources and expertise for anyone in the wastewater industry. I have been able to expand my network and knowledge as a General Manager to improve my district.