Central San Launches 75th Anniversary Experience
The Central Contra Costa Sanitary District (Central San) is celebrating 75 years of protecting public health and the environment with the launch of its 75th Anniversary Virtual Experience: centralsan.org/75th. The website features an interactive 360-degree tour of Central San's treatment plant and facilities, videos, photo galleries, historical facts, drone flyovers, and a learning hub with hands-on science activities for kids. Customers can also find information on how to protect their pipes, safely dispose of household hazardous waste, and get free recycled water for their gardens. Central San began preparing for its anniversary celebration amid the pandemic, which made it too challenging to plan a big public event. The Virtual Experience provides a creative solution by allowing customers to engage with and learn more about Central San throughout its anniversary year and beyond.
In Memoriam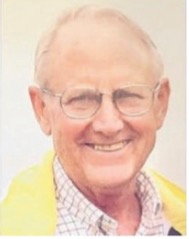 Dick March, long time member of CASA and former General Counsel for the Los Angeles County Sanitation District (LASan), passed away on Saturday, July 3, 2021. Dick actively participated on the CASA Attorney's Committee and State Legislative Committee for decades and his presence will be missed. CASA extends their deepest condolences and sympathy to Dick's family, friends, and all those whose lives he touched, especially within the CASA and LASan communities. Read more about Dick's time and legacy in the obituary.