IRWD's Vice President Selected to Chair OC San Board
Irvine Ranch Water District Board of Directors Vice President John Withers was selected at the end of May to serve as chairman of the Orange County Sanitation District Board of Directors.
Withers has been a member of OC San's Board of Directors since 2009, where he serves as vice chairman and previously held a position as chairman of the Operations Committee. His role as Board president will take effect July 1. A member of the IRWD Board of Directors since 1989, Withers has spent decades in water-related leadership positions. He is chairman and Board member of the National Water Research Institute, and a former chair and member of the Santa Ana Regional Water Quality Control Board. The CASA staff would like to congratulate John on his new role!
Roger Bailey Elected to the CAAWEF Board of Directors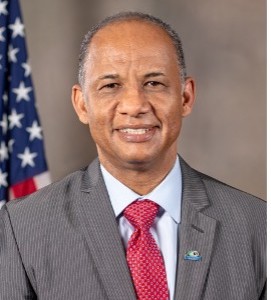 The California African American Water Education Foundation (CAAWEF) recently elected a new board member to join the organization. Roger Bailey, General Manager of the Central Contra Costa Sanitary District and CASA Board Member, will join the CAAWEF Board of Directors at the new group's summer meeting. "Roger is an excellent addition to our Board. He is a strong leader in the water and waste water industry in California", said Jasmin Hall, CAAWEF Board Chair and President of the Inland Empire Utilities Agency. The CASA staff sends their congratulations to Roger Bailey!