Resiliency at its Finest!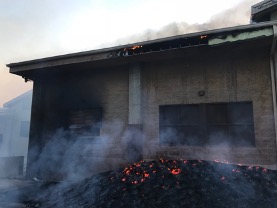 You know the saying, "Some people are lost in fire, and some people are built from it?" Well the Las Virgenes Municipal Water District (LVMWD), is definitely the latter! In November 2018 the Woolsey Fire ripped through the facility, damaging multiple pieces of equipment and buildings. On Friday, May 29, 2020, the Rancho Las Virgenes Composting Facility (Rancho) finally got back to doing what it does best: composting. After 18 months of construction, repairs, upgrades and maintenance, Rancho is once again able to turn biosolids captured at the Tapia Water Reclamation facility into Class A – Exceptional Quality garden compost. This aligns with LVMWD's vision statement, Valuing Every Drop- Bringing Water Full Circle. The composting facility closes the sustainability loop. Congratulations LVMWD, way to rise from the ashes! Read more in the
Press Release
.

State Water Board Increases EMWD-Record Grant Award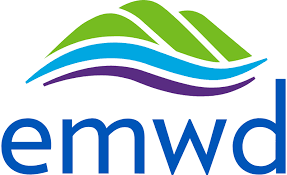 On June 11, 2020, the Eastern Municipal Water District (EMWD) shared that they reached a final agreement with the State Water Board to increase a $36.3 million grant award to $44.9 million. The grant has been awarded for EMWD's proposed Perris North Groundwater Program, a long-term solution to improve groundwater quality in the North Perris Groundwater Basin. This is the largest grant award in EMWD's history and will cover half of the estimated cost of the project, reducing the financial impact for EMWD's customers. Congratulations to EMWD! Read more about the grant and the Perris North Groundwater Program
here
.