OC San General Manager to Serve as the President for SCAP
Jim Herberg, General Manager of the Orange County Sanitation District (OC San) and CASA Board Member, has recently been voted to serve as the Southern California Alliance of Publicly Owned Treatment Works (SCAP) Board President. Previously, he served as the Vice President for SCAP's 21-member board.  "I am proud to lead SCAP's Board of Directors," said Jim Herberg. "Serving as Board President will allow me to share my knowledge and experience with my peers while gaining industry knowledge and insight that I will be able to bring back to my agency. I am honored to serve in this leadership capacity." The CASA staff sends their congratulations to Jim!
LVMWD Activates Stage 1 of Water Shortage Contingency Plan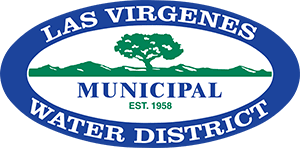 The Las Virgenes Municipal Water District's Board Directors initiated its Water Shortage Contingency Plan at Stage 1, which consists of a Water Shortage Alert, in response to worsening drought conditions. The resolution comes as 85% of California is experiencing extreme to exceptional drought based on data reported by the U.S. Drought Monitor. With an unimpressive Northern Sierra snowpack and lower-than-expected runoff to the state's major reservoirs, the California Department of Water Resources recently lowered its allocation of water supplied via the State Water Project to 29 contractors throughout the state from 10% to 5% of their requested amounts. "We are not experiencing water shortages this year due to the drought," explained LVMWD General Manager David Pedersen. "However, conditions could change quickly next year if we have another dry winter. Now is the time to remind our customers that efficient water use is important for everyone to avoid the potential of future shortages." Read the full press release here.