SVCW Awarded Plant of the Year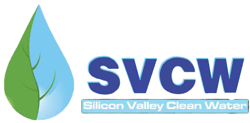 Silicon Valley Clean Water SVCW was recently awarded Plant of the Year by the California Water Environment Association (CWEA). SVCW previously won the local Santa Clara Valley Section award, which automatically propelled them to the state competition for this esteemed award. SVCW staff and management team pulled forces together to complete the application for the state, prepare a presentation for the selection panel interview and answer questions by the selection committee. "I believe what really sets SVCW apart is our staff—a team of motivated individuals who have a passion for what they do. Everyone truly buys in to our mission, which is to do everything in the absolute safest manner, from conveying and treating our communities' wastewater to meeting our permits every single day." Said SVCW Manager, Teresa Herrera. Congratulations to SVCW!
EMWD Selects New General Manager


Eastern Municipal Water District's (EMWD) Board of Directors selected Joe Mouawad as EMWD's next General Manager following a nationwide search. Mouawad served in various leadership roles with EMWD for the past 15 years, bringing a wealth of internal experience to his new responsibility of leading California's sixth-largest retail water agency. Mouawad is the eighth General Manager in EMWD's 71-year history. EMWD's Board of Directors unanimously approved the hire during its board meeting. Mouawad, who has nearly 30 years of experience in the water and wastewater industry, received a three-year contract. His first day as General Manager is May 3, 2021. "Throughout the recruitment process, it was very clear that Joe's leadership style, institutional knowledge of EMWD, and his relationship with both staff and our key stakeholders made him the clear choice to serve as EMWD's next General Manager," EMWD Board President Phil Paule said. Congratulations to Joe! Read the full press release here.
Water's Worth It Photo Contest


CASA member agencies have been invited to submit agency photos of their facilities and team members to CWEA's Water's Worth It photo contest. They are looking for infrastructure and wastewater professional shots to feature in the Water's Worth It California outreach campaign.
The top prize is $500, and the photographer and agency can jointly decide how to the prize money is used. Each agency/person can upload 3 photos, but hurry, entries are due by Friday, April 30th, details: https://www.cwea.org/about-cwea/waters-worth-it. Photo upload/entry link: https://www.surveymonkey.com/r/waters-worth-it-photos.