West Bay Sanitary District Announces District Manager Retirement


District Manager Phil Scott from West Bay Sanitary District is retiring, and the District will be looking to fill the position. If you are interested or know someone who may be, please find more information here. Congratulations to Phil on his retirement, from all of us here at CASA!
Coronavirus Research Update Webinar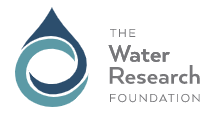 The Water Research Foundation (WRF) has scheduled a free webinar on March 12th at 12:30pm to provide technical updates and information on Novel Coronavirus. Be sure to register for this webinar if you have an interest or questions surrounding Coronavirus, WRF's panel of experts can help us understand how it might impact the wastewater sector. Register here.