Larkfield Sewer Project Rises from the Ashes of Tubbs Fire
The 2017 Tubbs Fire destroyed thousands of homes in Sonoma County, including the entire neighborhood of Larkfield Estates, located just north of the city of Santa Rosa. When residents began the rebuilding process, they approached Sonoma Water about the possibility of extending sewer service to the neighborhood, which previously had served entirely by septic systems.
Sonoma Water, which operates the Airport/Larkfield/Wikiup Sanitation Zone (ALWSZ), held a series of community meetings to gauge interest in the sewer project and to explore the feasibility of extending the existing sewer collection system into the impacted Larkfield Estates neighborhood. While some property owners were interested in staying with their existing septic systems, approximately half of the residents chose to participate in the project.
Two years later, construction of the Larkfield Estates Sewer Project is under way and with an expected completion by fall of 2020.  A groundbreaking ceremony was held to mark the start of construction on January 11, 2020. The project includes more than 10,000 feet of new sewer main with laterals to all participating parcels. Ranger Pipelines of San Francisco are constructing the $4.8-million project.
In order to encourage participation in the project and ease the financial burden of property owners, the ALWSZ provided low-cost financing for the costs of construction and the sewer connection fee for those property owners wishing to connect to the system. The financing package included a 20-year 2% interest loan for the $12,000 connection fee, and a 30-year 2.5% interest loan (with a 10-year, no-interest grace period) for the $41,700 construction cost per parcel.
Participation in the project is voluntary. Property owners may also choose to join the system at any time in the future, but the low-cost financing will not be available.
Water Affordability Study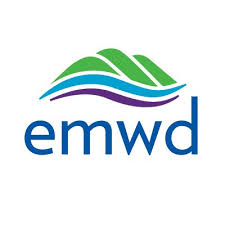 The Eastern Municipal Water District (EMWD) partnered with the University of California Riverside's School of Public Policy on an academic study that found EMWD's water and sewer costs to be a fraction of the federal government's water affordability threshold. "We are proud of our longstanding efforts to keep water and sewer rates affordable while still maintaining the level of services our customers expect from us," said EMWD Board President Ron Sullivan. Read more about the water affordability study here: EMWD, UCR Study