EPA Announces Projects Selected for 2019 WIFIA Loans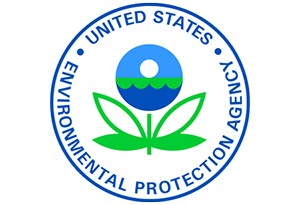 The U.S. EPA has invited 38 new projects from 18 different states to apply for Water Infrastructure Finance and Innovation Act loans. The selected projects will apply for a total of $6 billion of WIFIA loans that will help finance over $12 billion in water infrastructure investment, creating almost 200,000 jobs.
The WIFIA loans will help communities, including several CASA member agencies to implement projects that address national water priorities.
Eight of the selected projects are water reuse or recycling projects, 11 projects will reduce lead or emerging drinking water contaminants, and 33 will address aging infrastructure. WIFIA also expanded its scope geographically to include states that had never previously received WIFIA funding, including Illinois, Louisiana, Michigan, New Jersey, North Dakota, Utah and Virginia.
The WIFIA program is aimed to accelerate investment in the nation's water infrastructure by providing long-term and low-cost supplemental credit assistance for regionally and nationally significant projects. For a complete list of the 38 WIFIA loan selections, click here.
National Take Back Initiative Wraps Up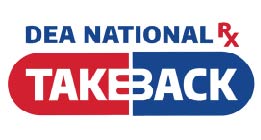 National Prescription Drug Take Back Day was a success! On October 26 facilities throughout the state opened their doors to receive unwanted, unused and expired prescription medications. The service was free and anonymous. Thank you to all who participated in providing safe and responsible means of disposing of prescription drugs, including the Inland Empire Utilities Agency, a proud supporter.
Water District is Awarded Largest Grant in Their History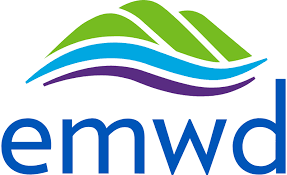 The Eastern Municipal Water District was recently awarded a $36.3 million grant to improve local Groundwater from the State Water Resources Control Board. The grant is a significant step toward the advancement of EMWD's proposed Perris North Groundwater Program, which is a long-term solution to improve groundwater quality in the North Perris Groundwater Basin.
The grant award covers up to 50 percent of the estimated $72 million program to remove and contain nitrates, perchlorates, volatile organic compounds and total dissolved solids from groundwater in the basin. "We thank the State Water Resources Control Board for their support and shared vision toward a sustainable solution," said EMWD Board President Ron Sullivan.
The grant funding is part of the voter-approved Proposition 1 Water Bond of 2014, which aligns with EMWD's Strategic Plan objective to aggressively pursue outside funding to reduce the financial burden to EMWD customers. EMWD has for many years been among the most active and successful agencies in California in securing external funding to advance critical water, wastewater and recycled water programs for the benefit of its customers and the surrounding region.
The program is currently in the preliminary design phase and, pending funding approval and cooperative agreements, would then move into the design and construction phase.