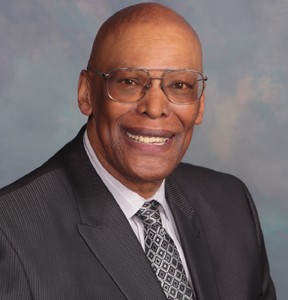 Former President of the West County Wastewater District Board of Directors Passes Away
Leonard R. McNeil, also known as "Mac," passed away earlier this month.
McNeil was a retired Political Science Professor at Contra Costa College and had been a District Board Member since 2014. He served on numerous committees throughout his tenure. He was extremely proud of the changes made at WCWD during his time on the Board. McNeil also served on the West County Agency Joint Powers of Authority Board and was a member of the CASA communications workgroup. The WCWD Board of Director's adjourned their April 17 meeting in honor of McNeil.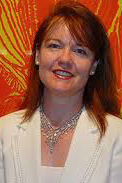 Angela Lowrey Recognized by the California Association of Public Information Officials as  2019 Communicator of the Year
CASA Communications Committee member Angela Lowrey was named by CAPIO as the state's Communicator of the Year for 2019.  Lowrey was recognized for her dedication to clean water education and resource recovery outreach. Her overall expertise in the communications field and her award-winning creativity was also highlighted.
Lowrey was recognized for her ability to strategically build trust with Delta Diablo customers by executing an extensive government communications public engagement program. This program gave visibility to the challenges and opportunities in wastewater management, water resource development and environmental stewardship. As a well-recognized advocate and communications leader, Lowrey is regularly sought out for speaking presentations, advisory committee membership and public outreach advice.
Congratulations Angela!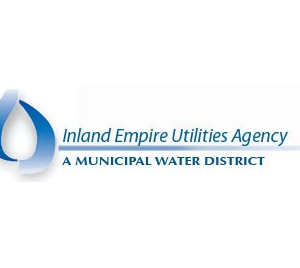 The Inland Empire Utilities Agency Co-hosts Two-Day Earth Day Event
The IEUA partnered with the City of Chino to co-host a two-day Earth Day event on April 17 and 18 at the Chino Creek Wetlands and Educational Park. The annual Earth Day celebration provided water discovery field trips to approximately 2,000 students, parents and teachers and hosted over 2,000 community members during the two days. The event provided fun and interactive opportunities for the public to learn how they can be environmental stewards and protect natural resources. Attendees learned about water resources, compost benefits, diversity of the region's habitat and the importance of proper recycling.
The student event provided opportunities to participate in the Water Discovery Program.  Lessons and activities covered topics including the water cycle, recycling, animals and habitats, wetlands and water usage. Students experienced an animal encounter, enjoyed an environmental show and observed the wetlands and its functions. The public event included environmental exhibits, document shredding, free giveaways, earth-friendly activities, environmental performances and much more.