We're Organizing In-Line Field Studies of "Flushable Products" – Volunteers Needed!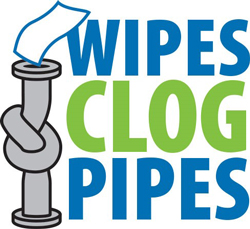 In anticipation of moving our sponsored wet wipes labeling legislation forward early next year, CASA will be undertaking several activities to help support our 2020 legislative advocacy efforts.  One key effort is to establish current California data about how "flushable" wipes products on the market today affect California sewers.
To obtain the data, CASA is organizing field studies in the coming months with agency volunteers to evaluate the dispersibility of several different wipes products in a controlled process. The data will help illustrate the importance of establishing performance requirements for marketing wet wipes as "flushable." All agencies are encouraged to participate!
CASA's proposed in-line field testing of "flushable" products will be conducted over the next several months by volunteer agencies across California in consultation with national experts in the flushable materials field. There are specific parameters that are necessary to yield usable data which include:
A reliable 8" sewer line, 3000 ft. with minimal turns which consistently flows in the 1.5 to 2.0 foot per second range and contains no tree roots.
Manholes on both ends that are easy to access, not located in a busy street and no more than 10 feet deep on the receiving end.
Three sewer collection system persons to assist with/conduct testing.
Capturing tools including pronged hooks and a very porous rock trap.
Access to a digital camera and ability to document and catalog recovered debris according to project specifications.
If your agency is interested and some part of your system meets the parameters, please contact Jared Voskuhl at CASA for additional details. Thanks in advance for your consideration!