President Expected to Sign Bipartisan Water Infrastructure Bill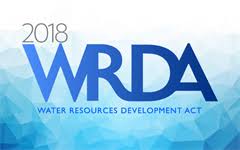 Last week the Senate overwhelmingly passed the America's Water Infrastructure Act of 2018, S. 3021 (WRDA) by a vote if 99-1. The expansive bill addresses the U.S. Army Corps of Engineers water resources activities and water infrastructure programs at the U.S. Environmental Protection Agency. The bill symbolizes Congress' recognition of the nation's fundamental water resources issues, as well as an acknowledgment of the importance of the nation's wastewater project needs.
As previously noted in the September 18 CASA Connects, the bill contains several provisions that are important to CASA:
Designating WIFIA as a permanent program, deleting its pilot status and authorizing funding of at least $50 million for 2019 and $50 million for 2020;
Creating a new SRF-WIN program designed as "WIFIA for states" to allow for 100% of a project's costs to be funded if run through a state's State Revolving Loan. Funding for the new program is contingent upon Clean Water and Drinking Water SRF programs being funded at FY 2018 levels or 105 percent of the prior year's appropriation (whichever is greater);
Creating sewer and stormwater reuse grants for municipalities that manage, treat or reuse stormwater flows. A total of $225 million would be authorized for each year between 2019 and through 2025. Within this new program is the authority to fund green infrastructure, water and energy efficiency improvements and other environmentally innovative activities.
The House of Representatives already passed S. 3021 in September. The bill now heads to the President's desk where it is expected to be signed into law.
CalRecyle Moving forward with Solid Waste Reporting Requirements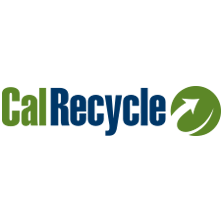 The final comment period for draft regulations to implement AB 901 close today. These regulations developed by CalRecycle are intended to track the flow of solid waste, including biosolids, across California. CASA commented on the last revision earlier this year and recommended numerous changes. We submitted additional comments on the latest draft which was released on October 1. These comments will be available via our website soon.