PPIC Interview: How Permitting Slows Ecosystem Recovery and Climate Resilience Projects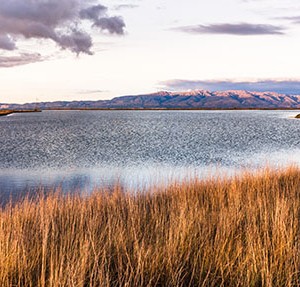 California's complex permitting process can slow efforts to restore ecosystems at a time when healthy natural systems are needed more than ever. The Public Policy Institute of California spoke with Letitia Grenier of the San Francisco Estuary Institute about how to improve the process. Check out the full article here.

CalMatters: Affordability Must be a Priority as California Charts a Course for Economic Recovery


As California recovers from the economic downturn, officials should be careful to avoid making the cost-of-living and affordability problem worse for residents. Take a look at how the COVID-19 pandemic has impacted both customers and utilities in this article by CalMatters with Guest Commentary by Danielle Blacet-Hyden and Patrick Welch from the California Municipal Utilities Association.

California Grant Portal


The California State Library, in partnership with the State Water Resources Control Board and other state funding agencies, has launched the California Grants Portal. is the portal is designed to be a one-stop shop to find all state grant and loan opportunities provided on a first-come or competitive basis. Visit the California Grants Portal at grants.ca.gov to find funding opportunities for your community.