Bioenergy and Jobs Fact Sheet

A new fact sheet on bioenergy and jobs was developed by Gladstein Neandross & Associates for the Bioenergy Association of California (BAC) and the California Natural Gas Vehicle Partnership. The fact sheet and further information is posted on BAC's website here.

Coronavirus Variant is Turning up in U.S. Wastewater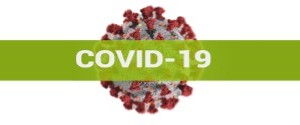 A hyper-transmissible form of the coronavirus that causes COVID-19 has been found in California and Florida wastewater, confirming its widening presence in the United States. Samples drawn from sewers near Los Angeles and outside Orlando starting in late January are among those in which genetic mutations shared by a so-called U.K. variant have been detected. The sewage data is consistent with other estimates that the variant is increasing its reach. Read more in the article
here
.