New Year, New Perspective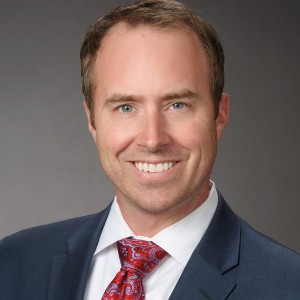 As we forge ahead into 2021, it is important to take a moment and reflect on the tumultuous year we are leaving behind. To say that 2020 presented all of us with an unprecedented set of challenges would be an understatement. Fortunately there appear to be better days on the horizon. Thanks to an incredible staff and a supportive membership, CASA managed to achieve so much during a period in which so much was lost.
For the first time in several years, CASA developed and adopted a 5-year strategic plan that will serve as a blueprint for what we aim to accomplish through 2025. The plan is the culmination of many months of hard work by staff, consultants and our Board of Directors, and will guide our activities on behalf of the clean water community in the coming years.
CASA also hosted its first-ever virtual conference in August of 2020. Although we haven't been able to meet in person much of the year, we ended up "seeing" each other more than ever thanks to the rapid adoption of technologies such as Zoom meetings and webinars. We also welcomed two new staff members while three current staff members (including myself!) transitioned to new roles in the organization, all while working remotely.
When the pandemic hit, CASA staff jumped into action to rapidly respond to the new information and needs of our members, and developed a range of COVID-19 specific content. Content including a dedicated COVID-19 webpage, a recurring webinar series with our partners at CWEA, and a variety of other resources and updates for CASA members. I am particularly proud of how the organization responded to these new challenges, but am even prouder of how our member agencies continued to fulfill their mission of protecting public health and the environment each and every day.
As we look at the year ahead, it's not yet clear when things will return to normal, or what the "new" normal might look like. Regardless of what 2021 brings, one thing is certain: CASA will continue to focus on enhanced advocacy, communications, and membership engagement, and we are all excited to plan for our first in-person August Annual Conference since 2019! I am very fortunate to work with an incredible team here at CASA and am continuously astounded at the work our member agencies do. I am very optimistic about the year ahead and confident that no matter what the future holds, the clean water community will continue to play a pivotal role.
-Adam Link, Executive Director
While we are all glad that 2020 is in the rearview, one thing remains true: We are just as excited as ever to spend another year working together with you! From all of us here at CASA, we wish you a successful and very Happy New Year.