CASA Holds Special Committee Meeting on Congressionally Directed Funding Rules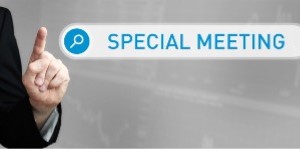 Last week, the CASA Federal Legislative Committee (FLC) held a special committee meeting for the CASA membership to review the recent reinstatement of congressionally directed funding, known as Community Project funding (and formerly referred to as "earmarks"), and how CASA members can engage in the process. The meeting explained the new guidelines and procedures for the process and when community project funding submissions are due for Member offices and the Committee on Appropriations. Attendees were also given an explanation on what types of wastewater projects are eligible for funding requests. The overview presentation is available here, and deadlines are coming up soon so if your agency is interested, please review the parameters as soon as possible!
House Members Introduce Bipartisan Clean Water Investment Bill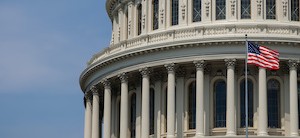 This week, House Committee on Transportation and Infrastructure Chairman Peter DeFazio (D-OR), Chairwoman of the Subcommittee on Water Resources and Environment Grace Napolitano (D-CA), and Representative Brian Fitzpatrick (R-PA) introduced the Water Quality Protection and Job Creation Act of 2021. This bipartisan bill provides substantial federal funding assistance for the clean water sector to help enhance and modernize water capture and treatment operations, improve water quality, and increase resiliency of communities' water supply portfolios. Key investment provisions include:
Authorize the Clean Water SRF at $40 billion over five years
Authorize an additional $2 billion in grants to municipalities to capture, treat, or reuse stormwater or sewer overflows
Authorize $2.5 billion in grants to States to support implementation of States' water pollution control programs
Authorize $1 billion to support clean water pilot programs for watershed-based activities that address wet weather discharges, stormwater best practices, and increase climate resiliency
Authorize $1 billion for alternative water source projects, including wastewater or stormwater reuse
Authorize $1 billion in grants for municipalities to implement PFAS treatment standards
Authorize $2.5 billion for wastewater infrastructure assistance to support infrastructure needs of Tribal communities
Next steps will be for the Committee on Transportation and Infrastructure to consider the legislation and vote to report it out of committee.
Senate Environment Committee Examines Needs of Nation's Water Infrastructure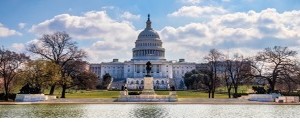 This week, the Senate Committee on Environment and Public Works held a hearing to examine the needs of the nation's clean water and drinking water infrastructure. The purpose of the hearing was to learn what current challenges are facing the water sectors and what role the federal government can play to help address these challenges and support systems that are able to meet future community, water quality, and climate demands.
Two major themes that ran throughout the hearing's discussion were affordability and access to water supplies and services. Senator Alex Padilla (D-CA) cautioned the committee that as the committee works to address water infrastructure needs, to not make the "false choice" between better serving underserved communities versus serving unserved communities when it comes to water access and affordability.
Padilla focused his line of questioning on the topic of equity and the growing crisis of the nation's water debt reality. He provided the example that 1 in 8 Californian households cannot pay their rates bills, and as a result owe over $1 billion in unpaid water bills. He explained that this water debt crisis is not unique to California, but a reality across the country and which disproportionately impacts communities of color. He stressed that unlike other utility sectors, the federal government lacks a long-term national water affordability program. He asked Kisha Powell, Chief Operating Officer and Executive Vice President of DC Water, how important it is that the federal government provide water utilities funding to help them comply with increasingly stringent water quality regulatory demands, given that without federal support the utilities are faced with increasing rates for their ratepayers, and what steps should the committee take to address the water debt crisis. Powell explained that it is important for the federal government to provide such assistance and that the low-income ratepayer assistance program created in the recent COVID-19 relief package continues to be funded into the future.
Responding to a question from Senator Ben Cardin (D-MD) on how to better target assistance to ensure environmental justice communities receive affordable water supplies. Nathan Ohle, Chief Executive Officer, Rural Community Assistance Partnership, explained that using grants and forgivable loans is one major way, but he emphasized the need to also sustained and intentional investment actions through these financial programs and the federal government needs to play a larger role in financing the programs and actively target the funding to EJ communities.  Congress could address both affordability and access.
Testifying at the hearing were Shellie Chard, Director, Water Quality Division, Oklahoma Department of Environmental Quality, Michael McNulty, General Manager, Morgantown Utility Board, Nathan Ohle, Chief Executive Officer, Rural Community Assistance Partnership, Kisha Powell, Chief Operating Officer and Executive Vice President, DC Water
House Republicans Vote to Support Congressionally Directed Funding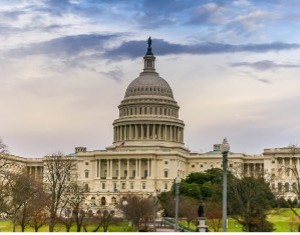 House Republicans have adopted a resolution in support of returning to the practice of "earmarking" appropriation bills to direct spending for projects in their districts. The 102-84 vote reflected strong opposition from members of the House Freedom Caucus.  The resolution sets certain criteria for the funding requests, including public disclosure, written justification, and verification that members and their families won't financially benefit. In addition, the resolution provides that the Republican committee Chairs or Ranking Members may not give special consideration to a requesting Member's seniority, committee assignments, or position in elected leadership when making submitted community project funding request decisions.
Earlier this year, House Committee on Appropriations Chairwoman Rosa DeLauro published updated guidelines for how the community project funding process will be managed. This includes increased transparency, a ban on for-profit recipients, and a limited of ten requests per Member.