CASA Partners with State Water Board on COVID-19 Survey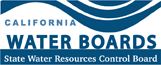 Keep an eye out for a forthcoming survey from the State Water Resources Control Board related to the effects felt by local agencies as a result of the COVID-19 pandemic. CASA has been working collaboratively with the Water Board to develop a survey that focuses on the financial impacts to local wastewater agencies. The survey will also help us get a grasp on other agency efforts and adaptations, including workforce adjustments, operational changes, and information gathering related to wastewater-based epidemiology and virus tracking. This survey is key to understanding the impact of the pandemic on local agencies, so please respond to the survey promptly. We look forward to sharing the results once it is complete!

NACWA Releases White Paper on Funding and Financing Options

NACWA has released a 
white paper
 that outlines various funding and financing options the federal government could pursue to help municipal clean water utilities recover from the current economic challenges facing the sector due to the COVID-19 pandemic. The document comes as many clean water utilities around the nation are facing unprecedented lost revenue due to the widespread economic impacts of the coronavirus pandemic. Read more about the comprehensive strategies outlined
here
.

New Study Tells Public to "Close the Lid" to Reduce COVID-19 Exposure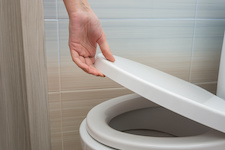 New studies
are indicating a new potential exposure route for the COVID-19 virus and the public– flushing the toilet without closing the lid. Based on the scientific simulations, the cloud of water droplets, fecal matter particulates, and air expelled upwards when a toilet is flushed reach high enough and linger long enough to potentially be inhaled. Scientists have yet to determine if these clouds, professionally termed "toilet plumes", contain the COVID-19 virus to the extent that it is a mode of infection. CASA, the State Water Board and our partners have developed a series of
fact sheets and guidance
related to wastewater safety and the low likelihood of infectivity during the collection and treatment process. However, these new studies cover activities before it reaches our systems.