COVID-19 in the Danish Water Sector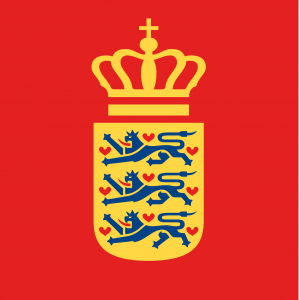 While the COVID-19 pandemic is affecting countries around the world in different ways, there are many similarities in how the water and wastewater sectors have approached their core mission of protecting public health and the environment in this time of crisis. As we have seen the wastewater sector respond to COVID-19 in a proactive and concerted way here in California and across the United States, we couldn't help but wonder how others around the globe are faring. To shed light on this, CASA connected with Jacob Vind of the Danish Water Technology Alliance, a long-time CASA member and friend who was able to provide some insight into how the water sector in Denmark is dealing with the pandemic.
According to Jacob and his team, many transitions taking place in Denmark during this time are comparable to what we have experienced here: personnel safety, contingency planning, customer support via electronics and increased use of automated technology. One critical resilience measure that stands out in Denmark is the use of automation, a tool that has kept Danish employees safe in times like these. As agencies find ways to rotate staffing, authorize increased utilization of remote work, and try to maintain social distancing and workplace safety, increased reliance on automation and technology has been both a necessity and an opportunity. According to Jacob, the "Danish water sector has been one of the global pioneers in automation. The automation process has been ongoing since the 1990's and was born out of a need to improve operational performance under a very stringent regulatory environment with high demands on discharge, and resource efficiency and recovery."
The topic of automation in workforce development and digitizing the water sector has been of interest here in the United States as well. With the implementation of automation and other proactive measures in Denmark, health risks to wastewater staff have been reported as relatively low, similar to here in the United States. Automation has also made it possible to run the plants with very little staff on-site and has allowed operators to operate the plant from remote locations, all while generating the same level of knowledge on current condition and compliance at the treatment plants. Jacob shared that automation "has enabled the municipal water industry in Denmark to largely make data driven decisions and work in an extremely flexible manner. For the COVID-19 response this means flexibility in organizing work safely and a built-in resilience that has proven very valuable when faced with adversity."
According to Jacob and his team, only 25 percent of employees are working in the field and at the facilities, with the remainder operating remotely. Those who continue to work on-site perform their duties in isolated, smaller teams. Essential divisions such as operations and maintenance staff are separated to avoid cross-infection. All non-urgent tasks have been halted and customers are being served by phone. With social distancing guidelines and zoning of workplaces, they have assessed that there has been no increased risk to personnel, equipment, or the IT systems.
Updates to CASA COVID-19 Webpage


As new information is released and obtained, CASA continues to update our COVID-19 webpage. Some recent additions include:
Updates on FEMA/CalOES Funding
New Resources on Guidance for Reopening
We are also continuing our efforts to explore the value of wastewater-based epidemiology (WBE) [LINK TO RESEARCH PAGE] and the role wastewater agencies can play in assisting public health officials identify infection trends and potential "hot spots" as the pandemic continue.