Thank You CASA Committee Members!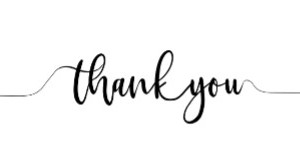 CASA staff would like to extend our sincerest appreciation and gratitude to all who serve on CASA committee's and workgroups. Your input, time, and effort is invaluable in supporting the work we do. We are proud to work with such extraordinary individuals and look forward to another year of working alongside each of you. We encourage all of our members to review the CASA Committees and Workgroups lists and LISTSERVs and reach out if you have an interest in joining.
Be on the Lookout: CASA Agency Salary Survey

CASA would like to encourage your agency's participation in the periodic CASA Agency Salary and Benefits Survey which will be coming your way in March. The survey provides valuable information for our members. The more responses we receive, the more accurate the statistical summary we can create. If your agency participated previously, your data is important for those agencies that use benchmarks. For those of you who have not participated in recent surveys, or have never participated, you will find this information very helpful when conducting a salary classification and review. Monterey One Water has again graciously volunteered to coordinate and produce the survey report.
For inquiries about the survey, please contact Debbie Welch at dwelch@casaweb.org. Thank you for your participation in the development of this important member resource.
New Content and Materials Available
SB 1383 Fact Sheet (and more): CASA staff has developed a new fact sheet to aid in the understanding of SB 1383 and its implementation regarding the organics diversion mandates. Please contact Greg Kester with any questions. CASA has also developed several other fact sheets on key issues, including PFAS and wastewater based epidemiology, and we are currently working on a fact sheet pertaining to microplastics that should be complete soon.
Regulatory Updates: CASA's Regulatory Workgroup regularly compiles a comprehensive e-newsletter to share all regulatory updates on key issues and workgroup initiatives. If you are interested in receiving these regulatory updates, please contact Jared Voskuhl. Last month's edition is available here.