Happy New Year from CASA!
We are as excited as ever to spend another year working together with you! From all of us here at CASA, we wish you a successful and very Happy New Year.
CASA Winter Conference: Join the Conversation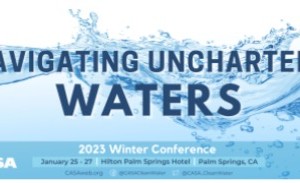 Kick-off the new year by joining us at the Winter Conference in Palm Springs January 25 – 27. Attending the winter conference is a great way to join the conversation on hot topics of concern and provides an opportunity engage with peers. Featuring interactive panel discussions and roundtables to facilitate the open sharing of ideas, don't miss the chance to discover insights on complex challenges facing the wastewater community. Wednesday afternoon features the ever-popular roundtables on topics from microplastics to stormwater programs to citizen academies. Get ready to network on Thursday and hear from keynote speaker Erin Brockovich on her most recent effort on PFAS. Thursday afternoon will feature a future workforce recruitment panel, a panel on energy resiliency as well as a panel focused on cyber-physical security and resilience. Check out the program to get a jump start on your planning.
Registration is still open for our 2023 Winter Conference! CASA's room block is already full at the Hilton Palm Springs Hotel, but contact Cheryl MacKelvie to get on the waiting list or to find out about hotels near our conference location. We look forward to seeing you in Palm Springs!
Recording Now Available: Citizens Academy 101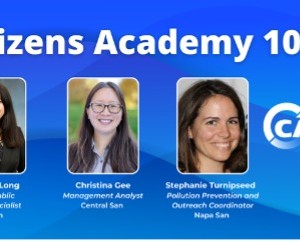 The recording for CASA's recent Citizens Academy 101 webinar is now available. Looking for new ways to engage with your ratepayers? Has your agency considered implementing a Citizens Academy? Check out this webinar to hear from those with first-hand experience developing and running these interactive programs. Citizen Academies are a great way to help engage customers and develop greater public awareness about the incredible activities wastewater agencies engage in every day. Hear from OC San, Napa San and Central San as they share lessons learned, planning tips, materials, budget and all the tools you need to build a successful program. In case you missed it live, view the webinar now! Access the recording and PowerPoint presentations here.
CASA Washington D.C. Policy Forum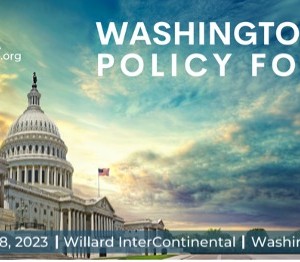 Join us at the Willard InterContinental in Washington, D.C., for the CASA DC Policy Forum. The event will feature an excellent program with speakers from Congressional staff, reporters, and national water associations providing their perspective on developments of importance to California's clean water professionals. This year, we have set aside time for agencies to make their own appointments for Congressional visits, with the assistance of our federal advocates Eric and Sarah Sapirstein. Join us in our nation's capital to strengthen the water community's  advocacy and promote our collective federal agenda on February 27 – 28, 2023. We hope to see you there!