It's Legislative Summer Recess – Update on Key Bills
The legislature adjourned for summer recess on Friday, July 6, and will reconvene on August 6 to wrap-up the 2017-18 legislative session. All bills must pass both houses of the legislature by August 31 to be eligible for the Governor to them sign into law or veto them by the September 30 deadline. The important bills to CASA members still moving through the legislature include:
SB 1263 (Portantino): CASA-sponsored microplastics legislation, bi-partisan support
AB 1912 (Rodriguez): Pension liability for JPAs, amended to remove CASA's opposition
SB 1215 (Hertzberg): Septic-to-sewer legislation, still working with author
ADU Legislation: SB 831 (Wieckowski) died in Committee, AB 2890 (Ting) is still moving but has been amended to remove CASA's opposition
CASA sponsored SB 1263 (Portantino), our bill directing the Ocean Protection Council to develop a comprehensive strategy to address microplastic pollution, is now in the Assembly Appropriations committee.  It cleared both the Assembly Water, Parks and Wildlife committee and the Assembly Environmental Safety and Toxic Materials committee at the end of June. SB 1263 has bi-partisan support and advanced through each committee with unanimous support.
AB 1912 (Rodriguez), concerning specific joint and several liability provisions for JPAs, was amended on July 3, 2018 to address all of CASA's primary concerns. On July 13, CASA's State Legislative Committee met and voted to remove our opposition to the bill. Additionally, CASA sent a letter of support on SB 212 (Jackson) which will establish a comprehensive statewide take-back system for sharps and medications. This bill will increase their safe and convenient disposal to minimize impacts to others, wastewater treatment plants and sanitation agencies.
CASA continues to work with Legislative staff and other stakeholders on SB 1215 (Hertzberg). SB 1215 creates a new authority and process for the State Water Resources Control Board, in conjunction with the Regional Boards, to order the provision of sewer service to disadvantaged communities currently on failing septic systems.  CASA remains concerned with the functionality of this legislation, and we are pursuing clarifying changes to the bill.
Finally, several bills dealing with accessory dwelling units (ADUs) have been resolved favorably in recent weeks. Only AB 2890 (Ting) is still moving after SB 831 (Wieckowski) did not pass the Assembly Local Government committee last month. AB 2890 is scheduled for hearing in the Senate Appropriations committee on August 6 and recent amendments take care of CASA's concerns. CASA currently has a neutral, as amended, position on the bill.
If you have any questions about CASA's legislative advocacy activities, please do not hesitate to contact Jessica Gauger at jgauger@casaweb.org.
See the full list of bills CASA is working on.
CASA Submits Comments on Low Carbon Fuel Standard Program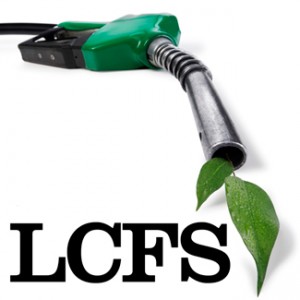 In late June, the California Air Resources Board (CARB) released a new iteration of draft regulations [link to regulations] for the Low Carbon Fuel Standard (LCFS) program. The revised version addresses several of the comments CASA had previously submitted. Most significantly, CARB agreed to move transportation fuel derived from anaerobic digestion of wastewater treatment plant sludge to Tier 1. This means it is eligible to use the simplified calculator to determine its carbon intensity. We submitted additional comments on July 5 and will continue to work closely with CARB.