CASA to Address International Committee on Agricultural Standards for Biosolids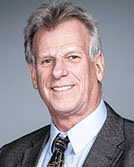 In September, CASA's Director of Renewable Resources Greg Kester will present a proposal to the Global G.A.P. Crops Technical Committee to revise their standards for the use of biosolids on agricultural crops. CASA has been leading a national and international (European Union, Japan, Australia, Canada, etc.) coalition of associations and other stakeholders seeking changes to the standards.
Global G.A.P. (Good Agricultural Practices) is a voluntary standard for food retailers to build confidence in the agricultural practices and safety of food they buy from farmers.  Farms are inspected and certified by Global G.A.P., allowing them to sell to Global G.A.P. subscribing retailers.
Global G.A.P. started in Europe, but now major retailers around the world including Walmart and Costco are subscribed. Farmers (including some in California) who use biosolids and also sell internationally have run into issues however. The retailers they sell to require Global G.A.P. certification, and biosolids are not currently allowed under Global G.A.P.
Greg will present the proposal in Cologne Germany and will recommend:
Any use of biosolids by a producer involved in the Global G. A. P. program must comply with applicable national, state/provincial, and local regulations.
Global G. A. P. would require the use of biosolids that meet the highest quality standards, thus reducing the variability that naturally exists in regulations from country to country.
In order to sell to a farm under the Global G.A.P. program, a biosolids producer and/or the supplier shall be certified to:

ISO 9001 and/or ISO 14001
And/or an equivalent quality certification program such as the U. S. National Biosolids Partnership EMS/BMP program, and/or under a Global G.A.P. audit program.

The production and the logistics of biosolids treatment and operations should be monitored on a batch basis of once every 2000 tons (but not more than once per month). This can enhance the confidence of third parties in biosolids land application.
The Global G.A.P. goes above and beyond regulations. Currently, Global G.A.P. bans all use of biosolids. The new proposed standard would take effect in 2020 and continue for at least 5 years. View the full proposal.
Federal Infrastructure Plan Released, Recognized as Starting Point for Future Negotiations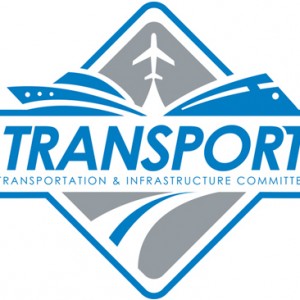 In recent weeks, the House Committee on Transportation and Infrastructure Chairman, Bill Shuster (R-PA), released a discussion draft infrastructure plan in order to "further the national conversation about the current state of America's infrastructure." The draft plan includes provisions to accelerate project permitting approvals and delivery, revise and enhance clean water funding programs and promote water infrastructure investments.
The draft legislation contains several provisions CASA previously supported in concept. These provisions include advancing the notion of "one federal decision" to accelerate infrastructure project delivery and adopting elements of the state-focused SRF-WIN proposal for the Water Infrastructure Finance and Innovation Act program.
The draft would reauthorize WIFIA $50 million annually through 2024. It would allow the increase in percentage of a project that can be funded through WIFIA from the current 49 percent to 80 percent.  The measure includes a $3 billion authorization annually for the Clean Water Act State Revolving Loan Fund.
The draft may serve as a preview for issues to be discussed this fall as the House and Senate conference committee convenes to reconcile differences between America's Water Infrastructure Act (S. 2800) and Water Resource Development Act (H.R. 8).